Should you visit Koh Rong Sanloem? What to expect? Read on and find out!
On occasion you need more time. Sometimes you get tangled up in the meshes of life, trip over a couple of shells, blink a couple of times and, boom! A month and a half has gone by without us noticing.
We spent four weeks living on a small tropical island called Koh Rong Sanloem, south west of Cambodia. Swimming, walking on the shoreline and in the jungle, making friends with people, dogs, cats and centipedes. Being kissed by the sun and a hugged by the very simple life in a small village called M'Pai bay.
---
Meeting each other, recognising one other
Even in this remote bay, embraced by the Gulf of Thailand, we met people from all walks of life. They come from more or less distant countries, and stayed in Cambodia for who knows what reason. Others who were born in the kingdom and fell in love with the island, never leaving again.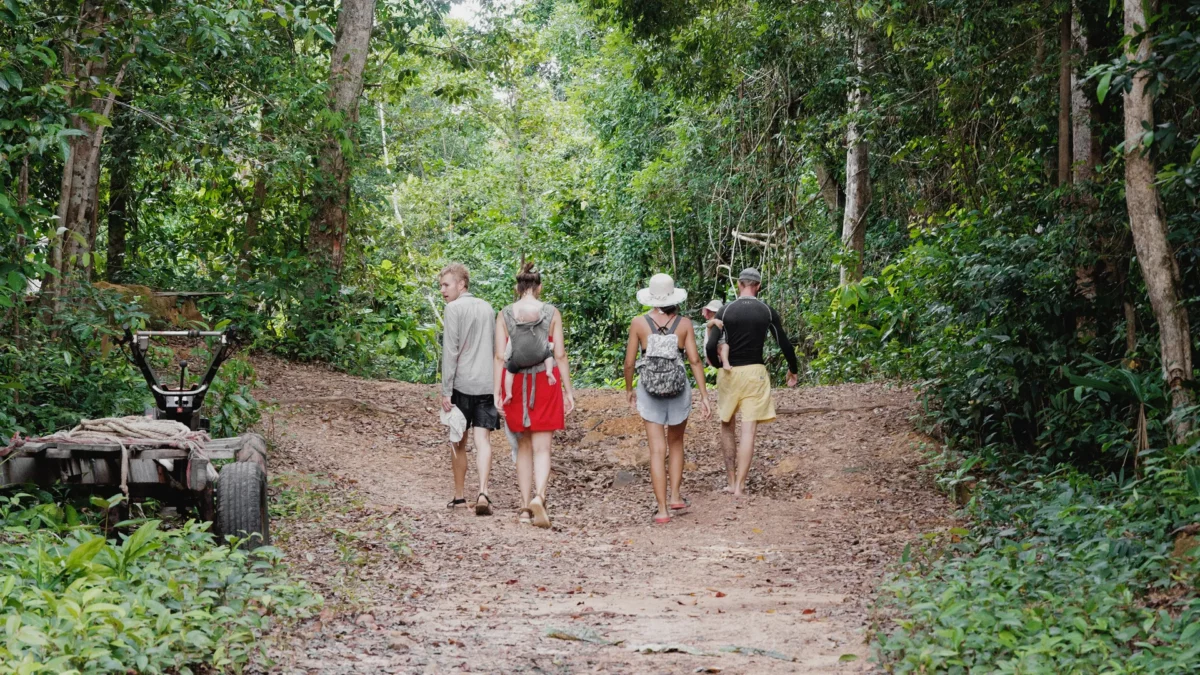 The variety of being human, after all, is what determines more than anything else the aftertaste of a trip. This is what makes the consistency of our memories. I am enchanted by so much diversity, and by the richness it represents. Every time we are faced with the unknown we can seize the opportunity and go for it. I entrust these words with the never-ending task of reminding me of this lesson.
Nature and wonder
A fishing village, a handful of dirt roads, except one, the main one. Clear waters, all the sand in the world between your toes, the wind inside the shells, white as teeth smiling in the dark.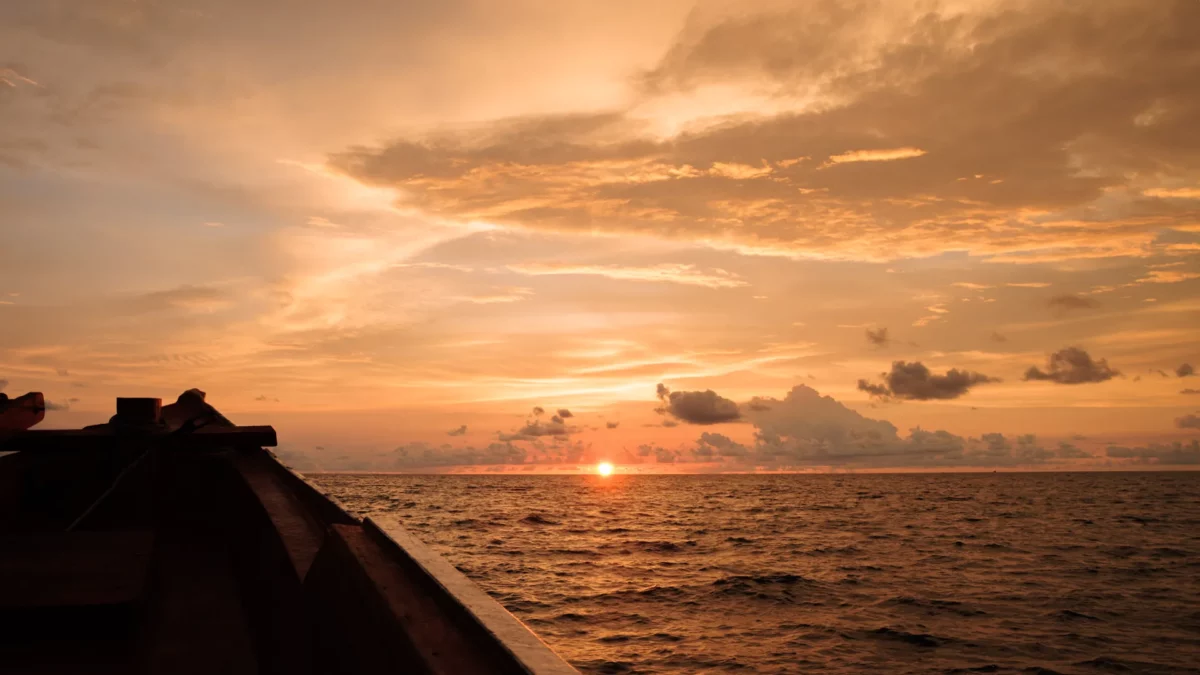 We let ourselves walk along the brushstroke of sand called Long Beach. A mother-dog growls at our every step to defend her newborn puppies. We are going into the jungle with two new friends, a big bamboo stick and a backpack full of water. We are going to Clear Water Bay and dive into its blue, so blue that you don't know if it's the sky or the sea.
Living slowly
It has been an intense month, but we have lived it slowly, consciously. We were surrounded by few friends, in a place with maybe a hundred people, and where electricity and sometimes water were rationed. There are no doctors or health facilities, because of the lack of funds or people to run one.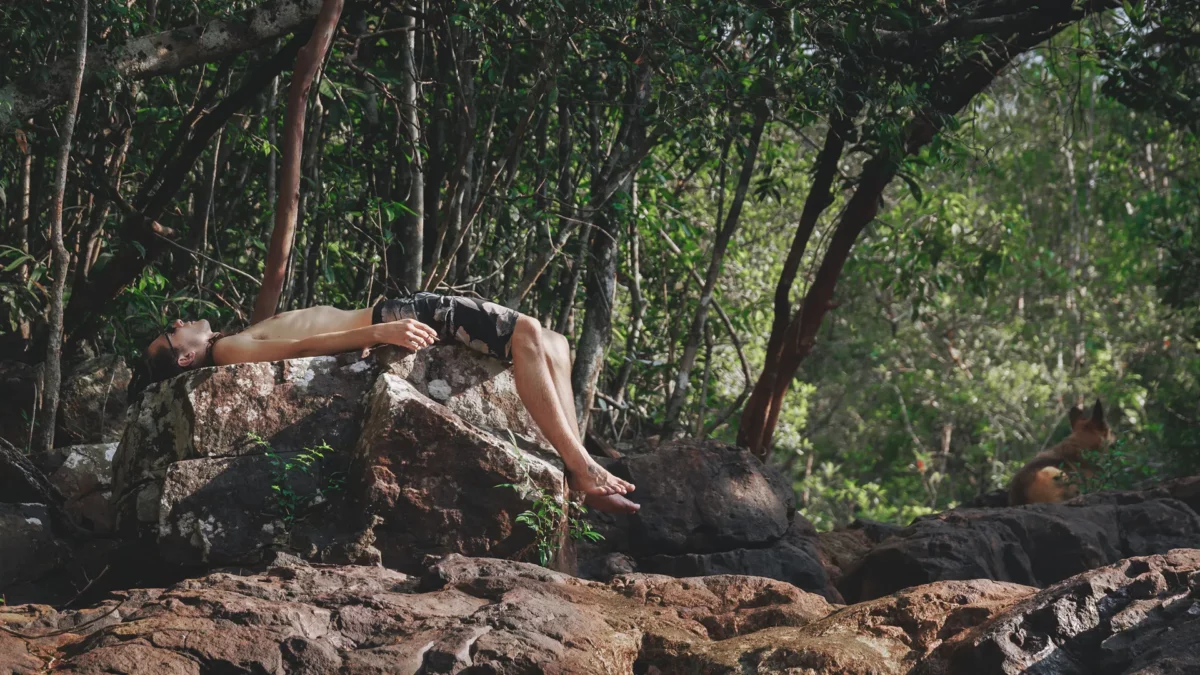 But because of that, life on the island is also, and above all, made up of human relationships. It is made of reciprocity, solidarity, trust and a generous dose of smiles. Perhaps this way of living is not for everyone. It is often solitary, we may not have access to the opulence to which we are accustomed. But it can certainly be a caress of humility. A great reminder of how recent and immense is the privilege of being able to leave the house, go to the supermarket and find everything, go to the doctor or the hospital.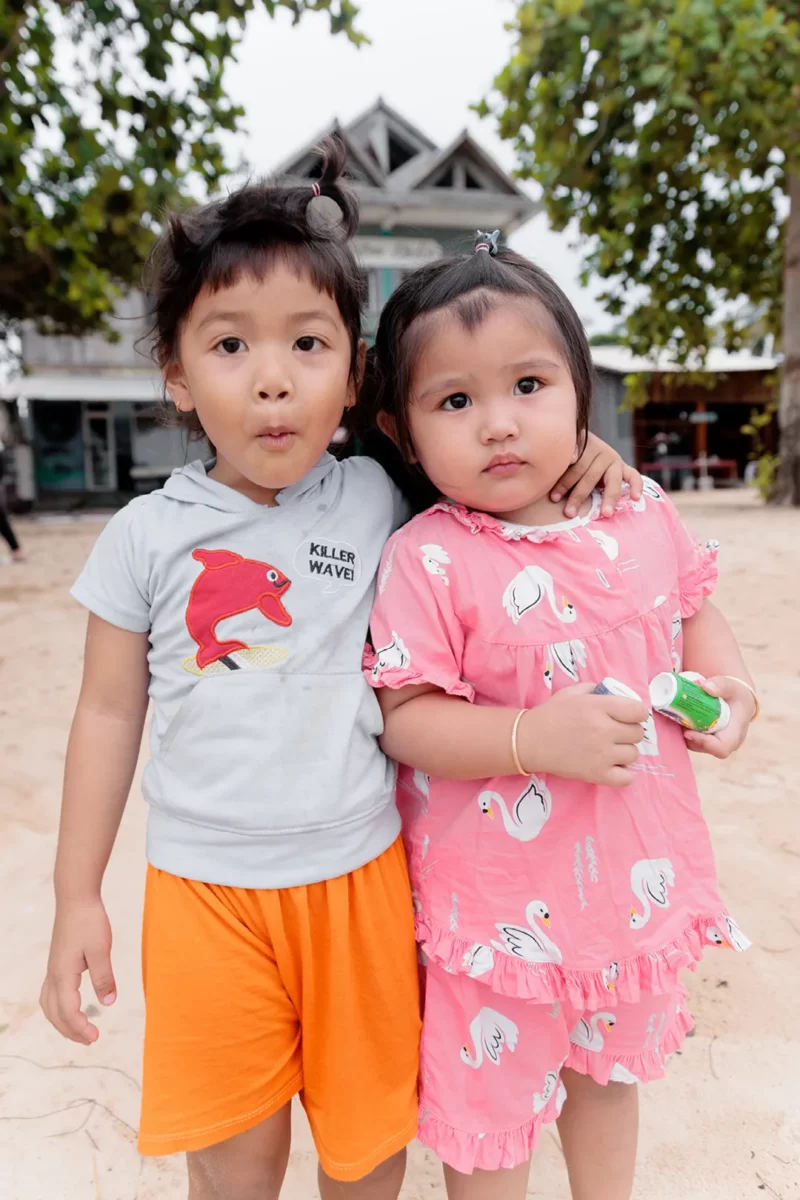 Paint on my temple
We had the chance to live at Om Den for a month. There, we met Jay Lapierre and wrote this about him for our instagram: 
And when, on your journey, you meet a tattoo artist who tunes into your frequencies, who digs into sacred geometry and symbolism to ink the path of your story as faithfully as possible, then you can consider yourself lucky. Jay is definitely the kind of artist who still sees a tattoo as a rite of passage. An experience drenched in meaning. A quest for light in the darkness and, as such, it asks for the creation of a sacred space, within and without. It asks for us all to tune in with our pain and our love, and make something out of it.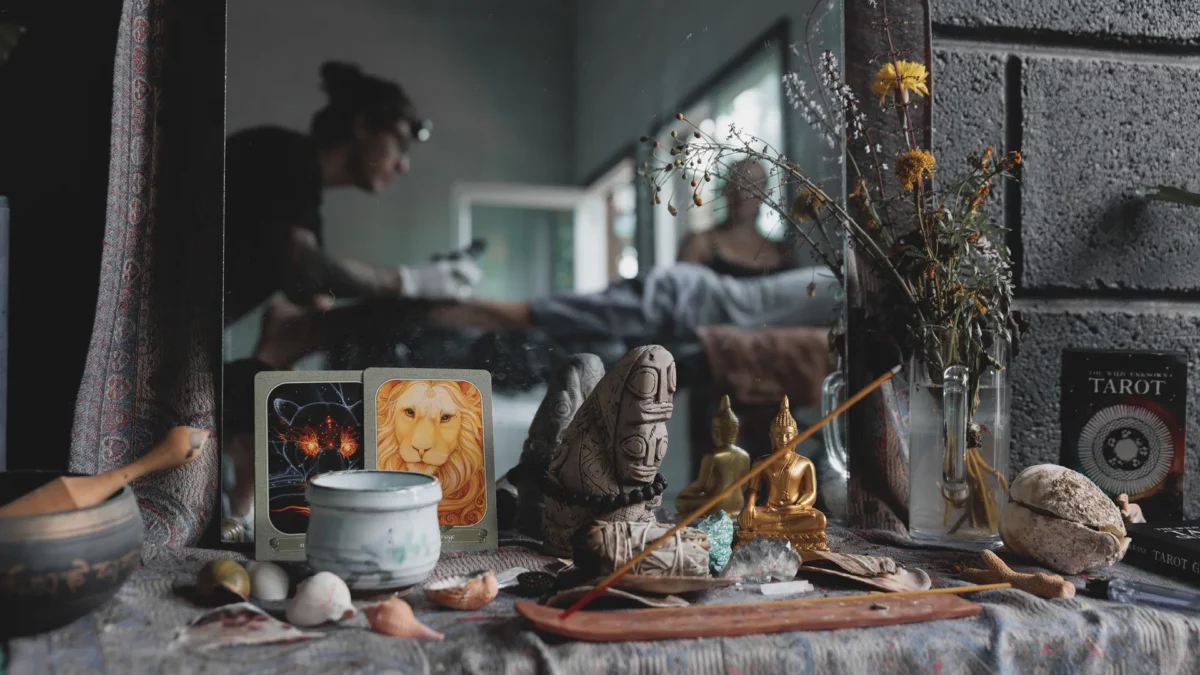 Perhaps that's why, at some point, the buzzing of the tattoo machine almost starts to sound like an Om. And you wonder if it could be true, that everything we do with an intention, a purpose, tends to align with the sound of the universe's belly, ॐ.
I am grateful for my experience with Jay. He took the time to peak into my universe and then used his knowledge to soak the design in the energy of the divine feminine. He created a tattoo that is a true portal to my own creativity and womanhood.
If you are looking for the right artist to put your inner world in images and symbols make sure to reach out to him. He's a talented tattoo artist, a skilled tattoo designer, and an incredible human being.
The ghosts of Koh Rong
Koh Rong seems more abandoned than its little sister. More shops, more restaurants, more people but still, it looks like a town where the inhabitant learned to live with the ghosts.
When we walked on the beach there was not so many people! The bars were mainly empty. In the jungle we met some locals in a half abandoned resort with everything written in Chinese. We slowly realised that the island was in deep transformation and things slowed down during the covid-19 pandemic.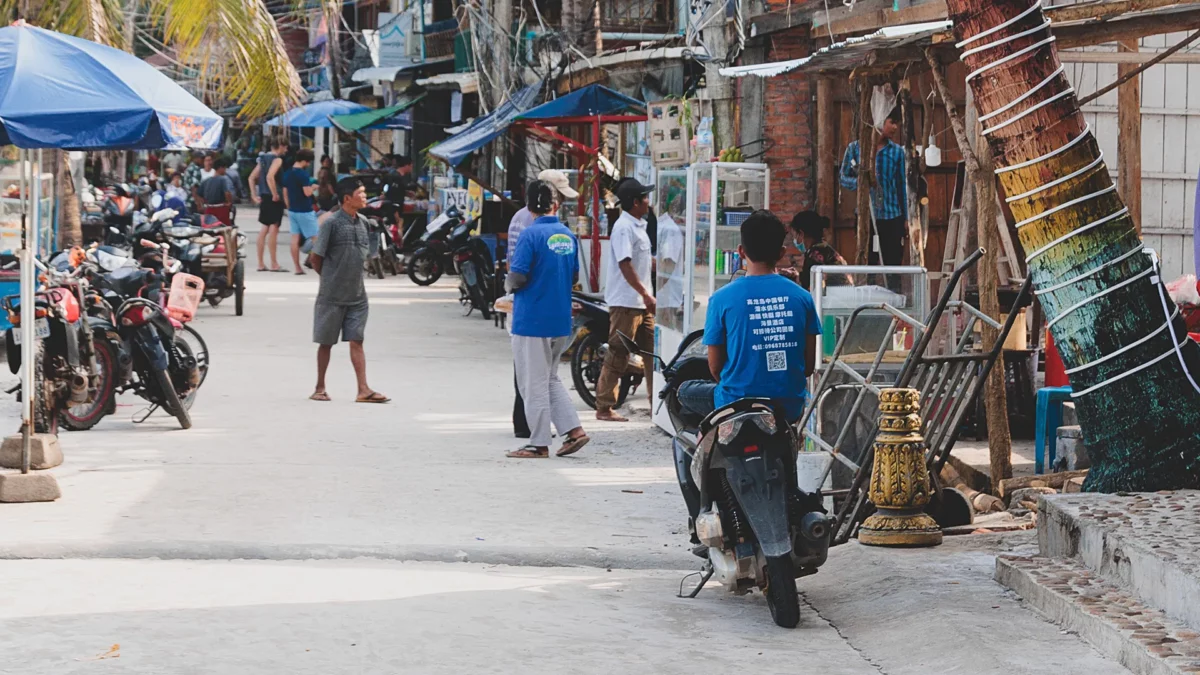 Traveling, is a good way to push the boundaries of our comfort zone. This, often means sharing rooms with insects, eating food that is too spicy, traveling on a dangling boat or squeezed in a hotel bus. But sometimes it means passing through a place that seems to have lost its soul. A place abused by people who focus on what the place can give them more than what they can give to the place.
Koh Rong felt that way, and it was a first for us to be so uncomfortable. Of course this was our own experience. We were also going through something which didn't help to see things in a positive light. Nevertheless, it allowed us to spark a conversation: how to choose places that are right for us? Where do we want to focus our attention? We elaborated a bit more on this topic in our article. Feel free to have a look!
A new year, a new cycle, a new…
A grand feast, lasting several days. The preparations involved the whole village of M'Pai Bay. Every family, shopkeeper, every grandmother, seemed to have their own contribution to make.
The major himself was singing to karaoke all day long for several days in a row. Even the atmosphere was different, euphoric and a bit giddy.
The day before the official start of the New Year, the celebrations exploded, as if they could no longer be contained.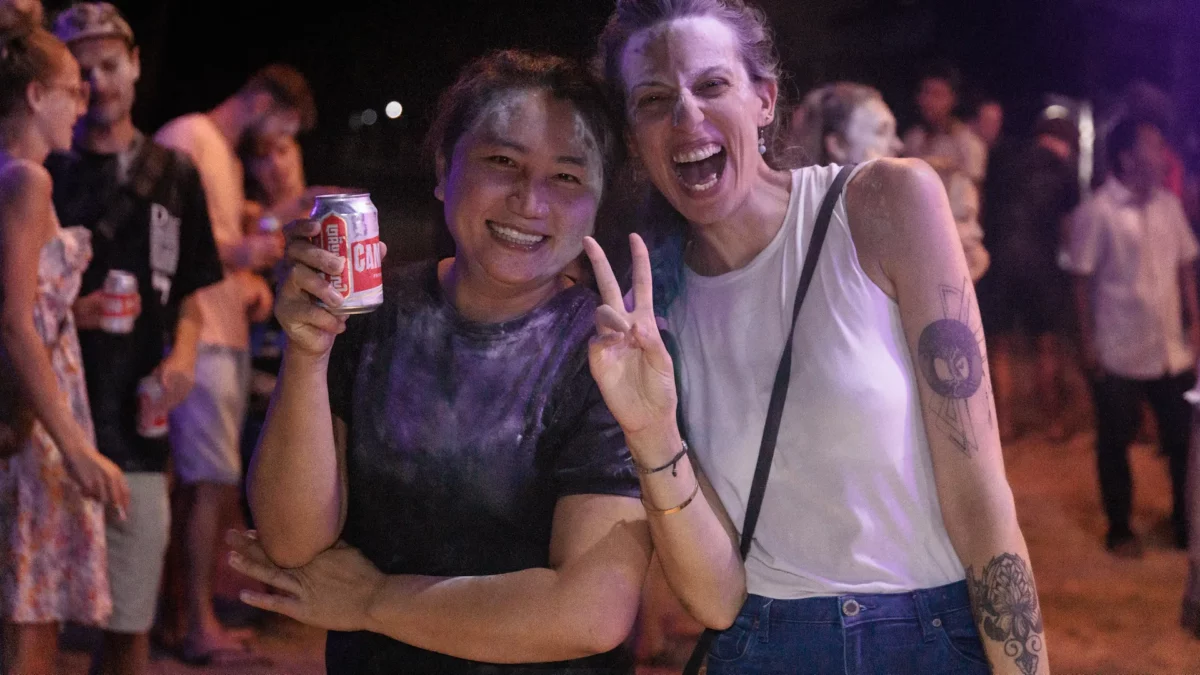 And so, we found ourselves on the shore in the evening, dancing to loud music and smearing talcum powder on each other.
There was no distinction of age or origin, everyone was fair game.
We wrote an incomplete guide to New Year's festivities in Cambodia; read it here! New Year celebration in Asia is certainly an experience not to miss, a way to become a child again, to cleanse the past and prepare for the future!