She's a daughter of the island.
She has the salty wind in her hair, she moves with the tides, in her eyes the dark nights covered with stars.
Ing Ing is a 5-year-old who dances to the beat of her own drum. She's witty, funny, clever, and lives in her own world. With black sleek hair, big eyes, and a mischievous smile, she has a charm that's impossible to resist.
---
The Ing-redible girl
Her name is actually Ing, but life calls twice for her: with the personality of two people compressed in one, everyone calls her Ing Ing.
The first time we saw her, she was sitting at a table with music blasting out of a phone. She was singing along with the cutest accent ever heard while speaking English, her mother was telling her to put down the phone and eat – I'm quite sure, I don't speak Khmer but I speak 'mother'–, but lost in her own world, she didn't even hear. Her parents have a restaurant and guest house named after her on the main road of M'Pai Bay, so we saw her every time we went to grab a bite there.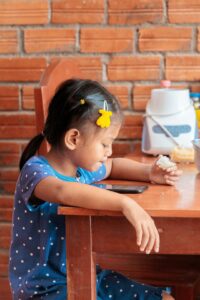 We didn't spend a lot of time with her but, whenever we did, she would sit with us for a while, and we would do lots of things together.
We discovered that she likes playing games on her mum's phone, singing and drawing. One of her favourite pass time is actually a combo of two: she plays video games while singing along to the soundtrack, which is mostly composed of recent hit pop songs. This would explain why her English is so complex despite her young age plus, she has a beautiful bright voice and can certainly hit a note!
Talk talk talk-ing
Ing Ing likes to chat, she'll come and ask "what are you doing?", "what is that", "why are you doing this?", and when she does, she has the most funny, peculiar intonation, as if the question would come from a squishy toy riding on a roller coaster.
She will bring you pen and paper and then comment on your drawings in progress. She'd laugh at your socks, a mosquito on your head, a word you use; she can't sit still and she is impatient, if you ask her questions she doesn't always answer, perhaps not hearing what doesn't tickle her curiosity. She's also very capable of standing up for herself. We watched in silence while she gently but firmly accompanied outside of the restaurant a kid that, apparently, she considers a troublemaker, explaining how she wasn't having any of it!
She is quite curious, in fact it is very common to see her interacting with customers and spending time with them; additionally she is extremely receptive to social cues, meaning that she is also aware that people may want to be alone.
We noticed that she has a tactic to test the waters: she shyly looks out of the inside window that separates the restaurant from her home and, if she finds a smile or two, she will approach, like a clownfish peeking from her anemone.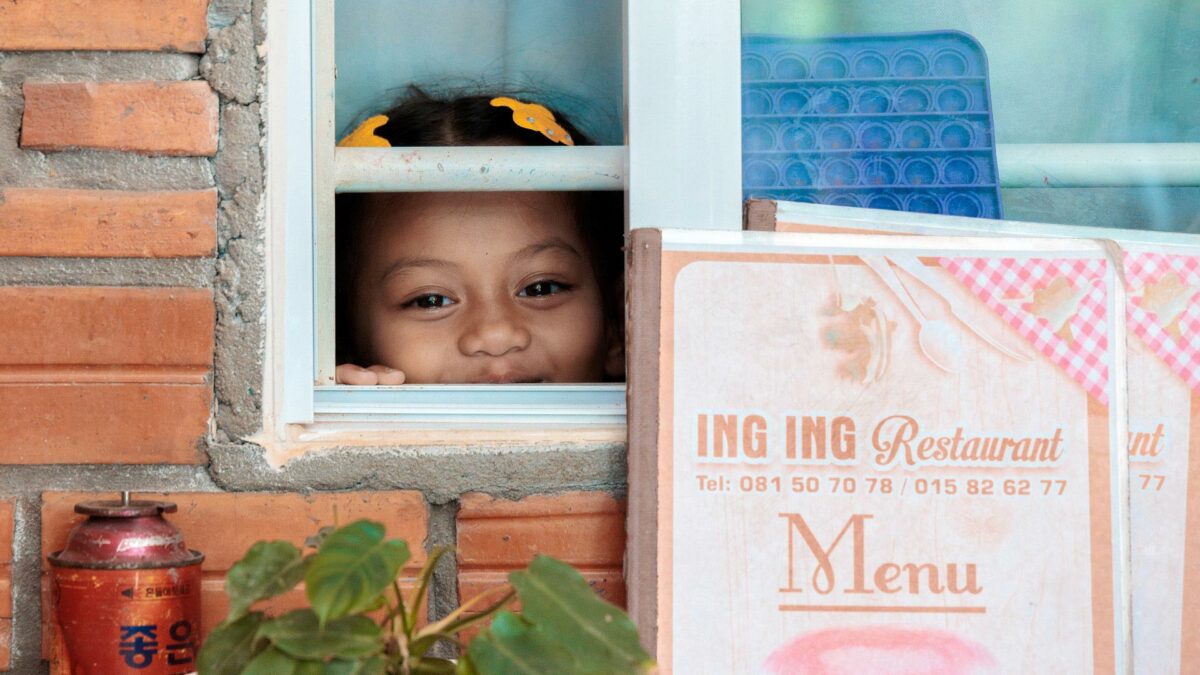 I find rather impressive that, at only 5 years of age, she knows how to read people, not everyone at her age can.
It's a family th-ing
One of the first evenings on the island, we went to eat at their restaurant and, while I was outside stretching my legs, I started chatting with Ing Ing's dad, before we really met her.
I inquired about his life, asking if he always lived on the island, he told me he arrived here many years ago, from Sihanoukville, met his wife, fell in love and decided to stay.
He loves it here, he likes the quiet of the sea, the noise of the tourists and the feeling of having a tightly knitted community around, and even if this is not my life, I can fully understand what he's referring to.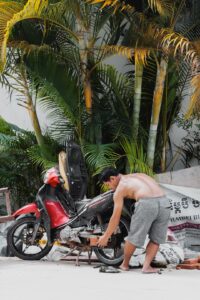 When he's not working, he is fixing his motorbike, which is parked in front of the house, or helping his daughter doing homework while sitting on the floor, as we learned he has a background in teaching. His wife is 28 and she's the cook of the restaurant, she's incredibly kind and shy, she has this delicate composure that makes me think of a soothing song playing from another room.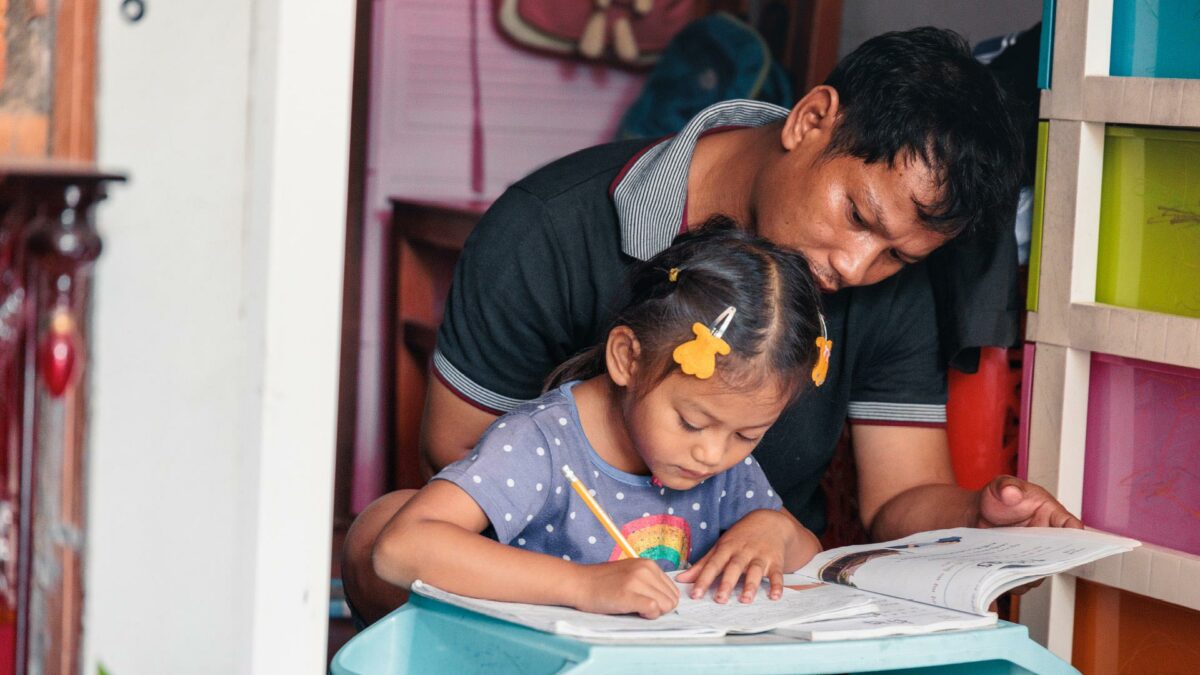 Ing Ing's grandma is also living with them at the moment, perhaps just for a while as, by the time Khmer New Year rolls in, she and her granddaughter leave to go to Kampong Cham, where she comes from.
---
Go and spread your w-ings!
She's just a little girl but she's a force of nature, and when we are about to leave the island, we know we would miss her quirks, or the way she laughs uncontrollably when you do something random that, for some reason, she finds hilarious.
We can't help but wonder how her life will turn out, how it will be for a young girl to be brought up on the island, making friends with so many people who come and go. And we leave with the hope to see her again one day, knowing that it's OK if we won't, trusting that she'll be twirling, dreaming, laughing her way through life.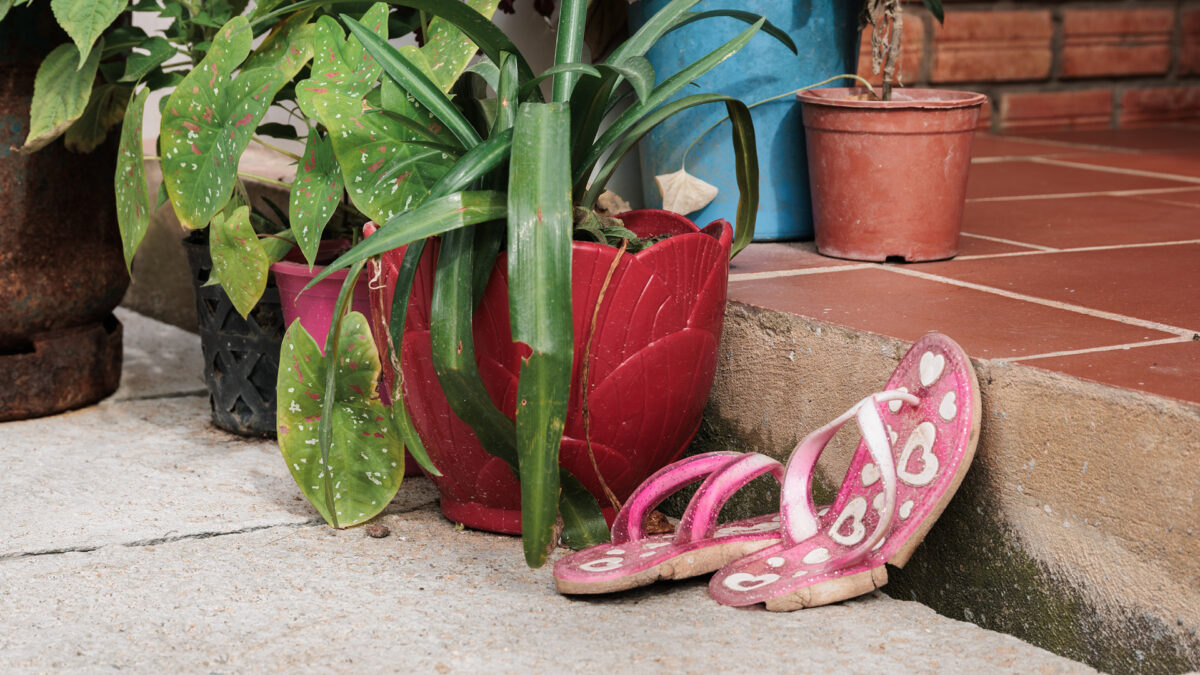 Our time together was precious and filled with joy, and we thank her for that, for feeling safe enough with us to share some of her kid magic.
Keep it alive, Ing Ing, keep sprinkling your -ing on everything you're doing. We'll see you around, somewhere, someday.