This Human Tribe is a project about the people and their stories. It is is born out of a deep longing for connections, one that can create a space for openness, one that is rooted in the will to understand, care and better humanity as a whole.
Through photography and writing we paint the world at the crossroad between people, their lives and the places around them. We portray faces and lands, we talk about culture, spirituality, love, food, and anything else that feels relevant to the ones we will encounter. Because it's only at the intersections that we can really grasp what it is to be human.
If you'd like to check some more of our photos, head over to our shop, here!
This Human Tribe is a voyage, a smile in the crowd, the rustle of a veil, a burning sky, a prayer echoing from afar, a worn-out pair of shoes, the universal sound of families, the wrinkles of the elderly in which the history of humanity is carved, the scent of lemons, the greasy fingers of a mechanic, a belly as round as the world, a pair of eyes like two holes in the sky.
So, as you may have realised, the beating heart of this project, around which everything revolves, is people, and since you're probably human, this project is also about you…
Two people and their story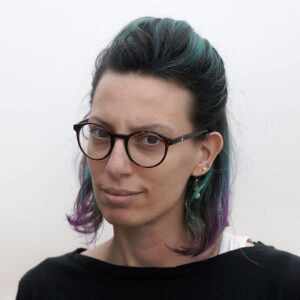 Francesca has spent her life surrounded by books, because stories are the essence of what makes us human.
She has a contagious smile and a laugh that carries to the moon and back, topped by genuine love and curiosity for people. She's an excellent listener, she has an innate ability to tune in with each person while collecting precious details about their story.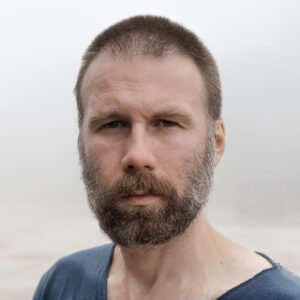 Jyl is a nomadic at heart; from a very young age, he has been fascinated by the beauty of the world.
He traveled to numerous countries for short periods of time, soon becoming keenly aware of the fact that it takes time to truly feel a place, to get to know its people and to create a real connection with both, the land and the locals.
Together we decided that it was time for us to leave our comfort zone, put the books back on the shelves and start telling stories. We both believe that everyone has a life as vivid and complex as our own. If we just would take the time to put them together, those simple colourful stories would form the billions of threads necessary to weave the beautiful tapestry of this human tribe!
If you loved what you are seeing and you want to fuel our creativity. Feel free to buy us a coffee! ​
We are here and there around the globe, as well as across the internet. Join the tribe!
We are slow traveling but we are fast responding. 
For requests, ideas and professional matters use the form below; we will come back to you in a blink!
For love letters you can refer to our carrier seagull, Steve. 
Subscribe to the Tribe's Newsletter
Archive from our slow travel newsletter: announcements, train journeys, news, anecdotes, mishaps, and little pockets of wonder: read our travelogues or subscribe to the newsletter and receive them directly in your inbox! 
Help us build a community and be part of This Human Tribe!