Have you ever been to Kep crab market? And what about Mount Bokor? After four chilled months in Cambodia, we've packed everything into our backpacks and started travelling again. These days we're living a bit more Jack Kerouak-style: less comfortable flats and more adventures on the road!
But before we get on the train, here's our month in nutshells.
---
Just a little bit of pepper
It was all very simple. Arriving, finding a home, making friends, finding our way around the small town. Kampot welcomed us and, for a while, adopted us, as if we were also part of the brood. It was reassuring, friendly and a little rainy, which was not bad considering the temperatures. We had a particularly busy month in terms of work, and at the same time we enjoyed discovering our suroundings!
Every crab has its moon
On our fourth anniversary weekend we went to Kep for two days, a small seaside town famous for its blue crabs. It's a picturesque city, on a coast, where it features the famous Kep crab market.
Crabs at the market, in the sea and on the plate. There is even a mammoth one, a statue, saluting us from a wooden jetty, built especially to keep it suspended over the water!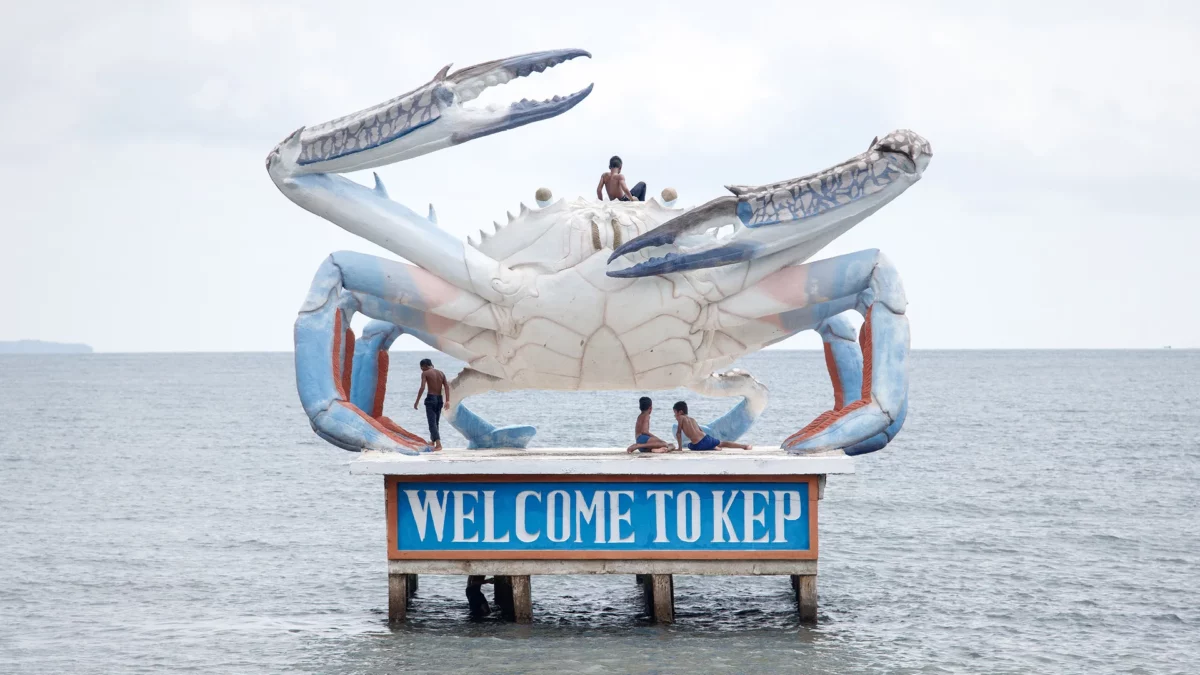 The shrieks from the vendors' stalls seem to be common to all markets, regardless of latitude. From Chioggia to Kep, from Naples to Bangkok. It is fascinating to reflect, for once, on how much we have in common, instead of thinking about what divides us.
How to crush Kep crab market
The market is a full Cambodian (and in general, Asian) experience, not to be missed.
Here in Kep, you will find fresh fish, small souvenirs, clothes and knick-knacks. The other part consists of a string of restaurants overlooking the sea.
We felt like sitting down and eating, so we chose a restaurant and treated ourselves to a delicious and off-budget lunch!
The backpacker alternative is to wander around the fish stalls and negotiate the price of fresh crab (always negotiate in Asia). Then it's time for the cooking. The fishmongers have access to a fire and grill at the back of the market.
Well-oiled woks await the freshest fish you'll eat in Cambodia, Kampot peppercorns sizzle with anticipation. Find a table in the middle, pay for a portion of rice or a drink, and enjoy. Welcome to the Kep crab market!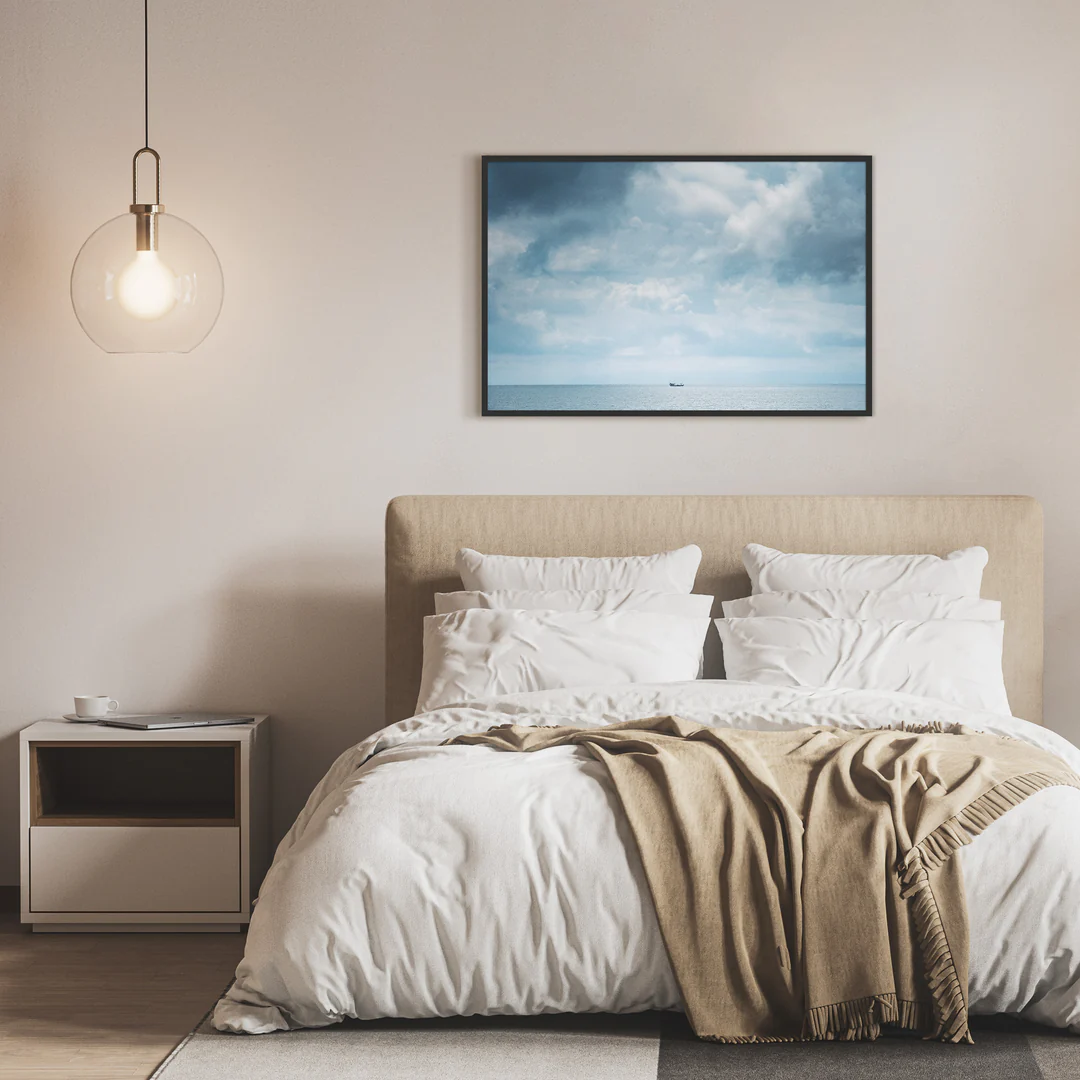 Unbecoming
Where is the furthest place you can go with your imagination? If you could push the borders of things and sketch a different world, a different you, how would it look like?
Choose this print to stretch your imagination, propel your ideas over and beyond.
Discovering Bokor
Thirty-five kilometres from Kampot is Mount Bokor, just over 1,000 metres high. The way there leads you through a paved road lined with typical Cambodian wooden houses. Then you pass by a small Muslim neighbourhood, which slowly turns into a fascinating route through dense jungle and continuous hairpin bends.
We stopped to watch the monkeys on the side of the road, not at all intimidated by people and with such human gazes that there was little doubt about our distant kinship. We started off in shorts, but soon had to add a few extra layers. The air getting cool, and there was a thick, damp mist enveloping everything.
¾ of the way up we came across the statue of Yeay Mao, the patron deity of the southern coast, travellers and hunters; impossible for us not to stop, we followed the music and imitated the local to pay her our respect.
The temple of the Five Boats
At the highest point of the mountain is the monastery of Wat Sampov Pram, which means Temple of the Five Boats. According to legend, the name was given to it in homage to the large rock formations that stand nearby, and which resemble – precisely – five imposing boats.
This is a special place for us. It may be the mysterious breath of the mist that wraps everything. Perhaps it's the temples and monks intent on monastery life, but something kept us here for several hours.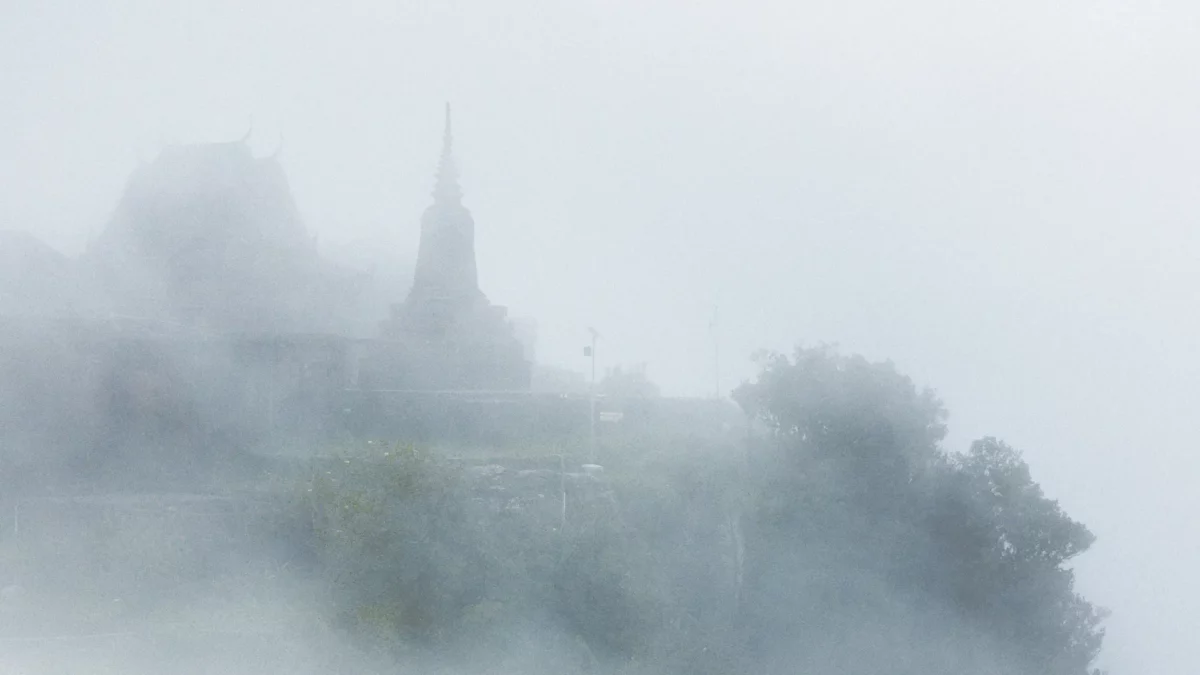 We found, in its stillness and slowness, the ideal place to stop and commemorate a gentle soul who has recently left this plane of existence. We sat patiently beside that sense of inadequacy and vertigo we feel when faced with something we cannot grasp.
And we waited. Letting the tears dry in the sun, and holding hands in silence.
A weekend in Phnom Penh
Jyl went to Phnom Penh for a photo shoot job, where he took photos for the promotion of a food tour guide.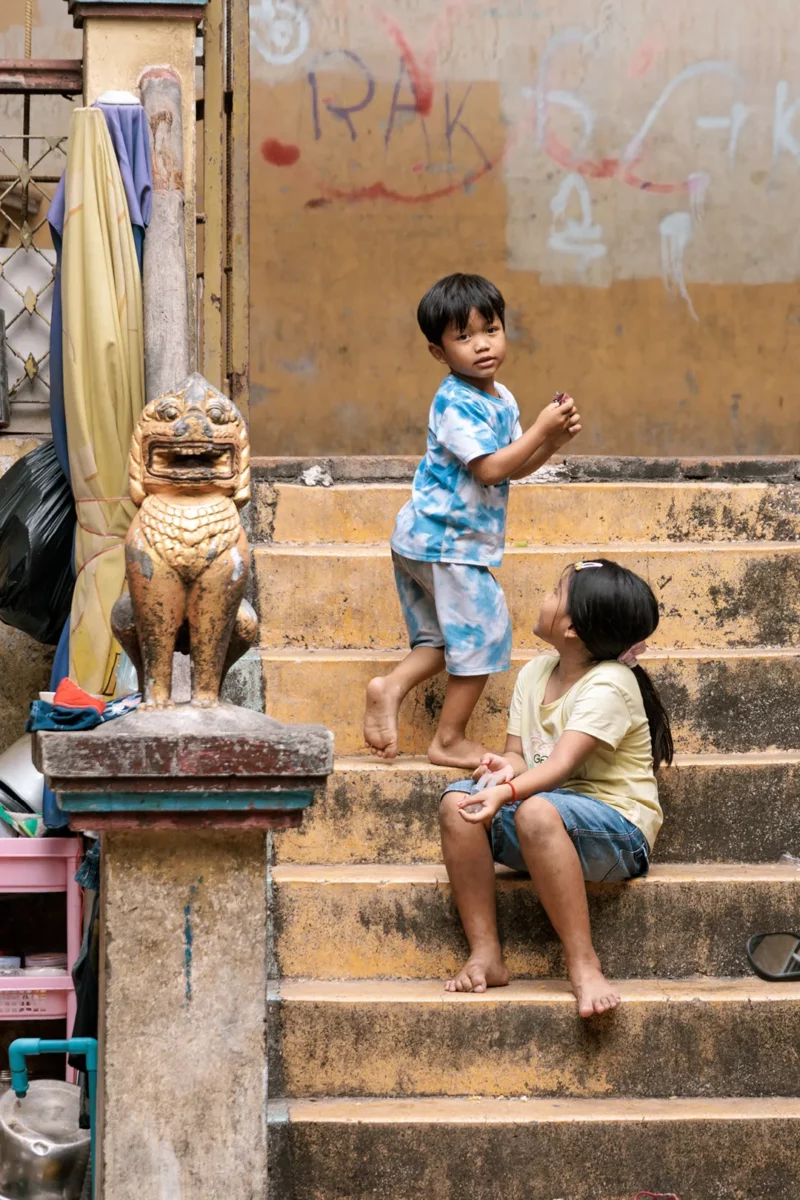 On top of eating too much and seeing some of his friends, he had the chance to experience the vivid life of the market of Phnom Penh with his guide, Kem. So if you are in Phnom Penh and feel like eating too much, don't hesitate to reach out to Kem!
The juggler
If we had questioned the tarot, in those days, a card would have come out that is not in the deck. The juggler. But we did not question the oracle and the card did not come up.
Instead, we spent a lot of time sitting at our desks, perched on a bar bench, next to Tempeh the cat, hunched over the computer writing, erasing, rewriting, correcting photos and colours. Yes, we are working hard these days!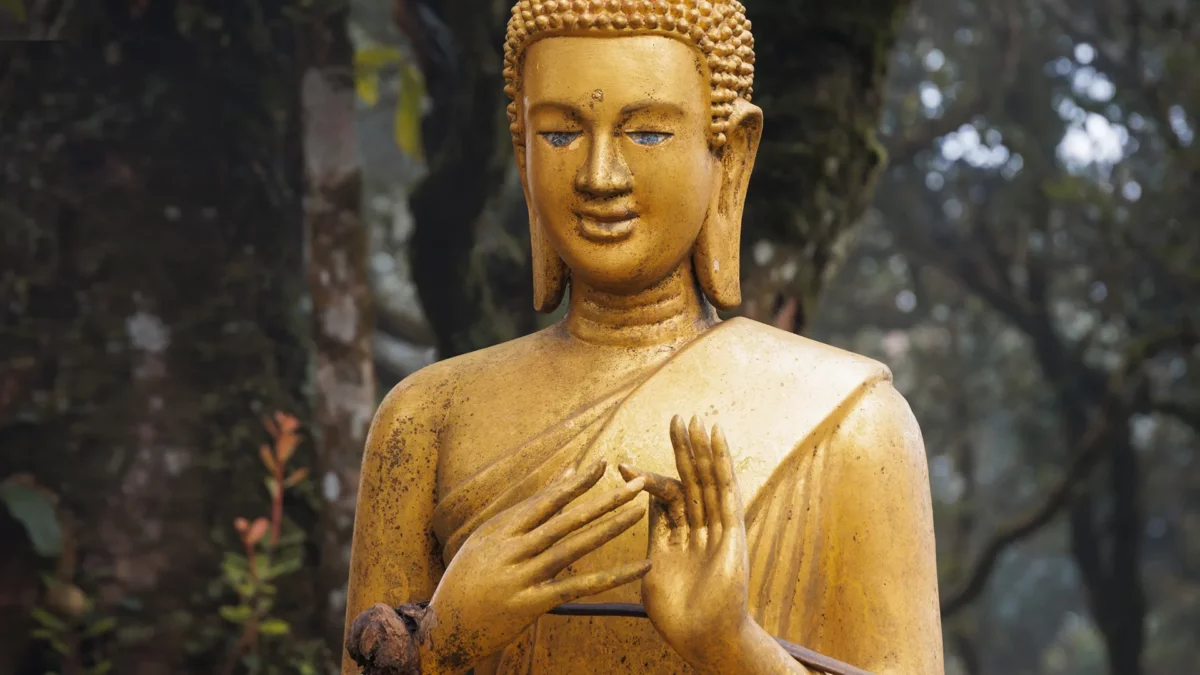 And so, our time was eaten up by the cat, and we, who are still not jugglers but mere fools , struggled to find the right pace.
We took a break, separately, and then together, realising that everything revolves around balance. The most insidious part is right at the intersection of it all, at the joints between work, private life, travel. It's easy to get lost here. You need a compass for each of the areas of life: the north of work is not the north of private life. And I don't know if I am a good juggler because I get tired of always looking up.
Where is home?
As we wonder about juggling, we try to become lighter. For lightness, as Calvino once wrote, does not mean superficiality, but gliding over things from above, not having burdens on our hearts.
There, we don't like boulders on our hearts. And, we are sure, neither do you.
Slowly, we let go of what no longer serves us, we detach ourselves from the things that we sometimes mistakenly think define us, and gently rediscover lightness, ease, which we know is one of the hardest things in the world.
We recently said goodbye to Cambodia and its lovely people, which welcomed us with open arms. Our next destination is the fascinating and vibrant Siam, better known as Thailand. We, and we are already excited about all that awaits us.