Nestled on the banks of the Bagmati River in the Kathmandu valley, stands the magnificent Shree Pashupatinath Temple. This ancient Hindu temple complex is dedicated to Lord Shiva the destroyer and is named after one of its oldest incarnations, Pashupati. The site has been considered holy for thousands of years making it a place where worshipers and tourists blend in an unusual dance.
Stepping in the temple of the "Lord of all beings" is not for everyone but for the curious and the courageous. It's an experience to take mindfully and from which you will take with you more than just a souvenir! Should you feel hesitant about visiting Pashupatinath temple, this article aims to provide insights that may help in making a well-informed decision.
---
The History of Shree Pashupatinath Temple
Pashupatinath is a place of immense spiritual and cultural significance. To understand its importance, we need to talk about the history as well as the legends that surround this incredible UNESCO world heritage monument.
Birth, death, rebirth of Pashupatinath
The history of Pashupatinath spans over several millennia. While the exact founding date remains uncertain, evidence suggests that a place of worship stood at the site from approximately 1000 to 500 BCE. Others believe that the site held religious importance more than 3,000 to 5,000 years ago, with claims of worship dating back to the pre-Vedic era.
Throughout its long history, Pashupatinath Temple has witnessed periods of destruction and restoration. In the 14th century, the temple faced a devastating event when Sultan Shamsuddin set it ablaze.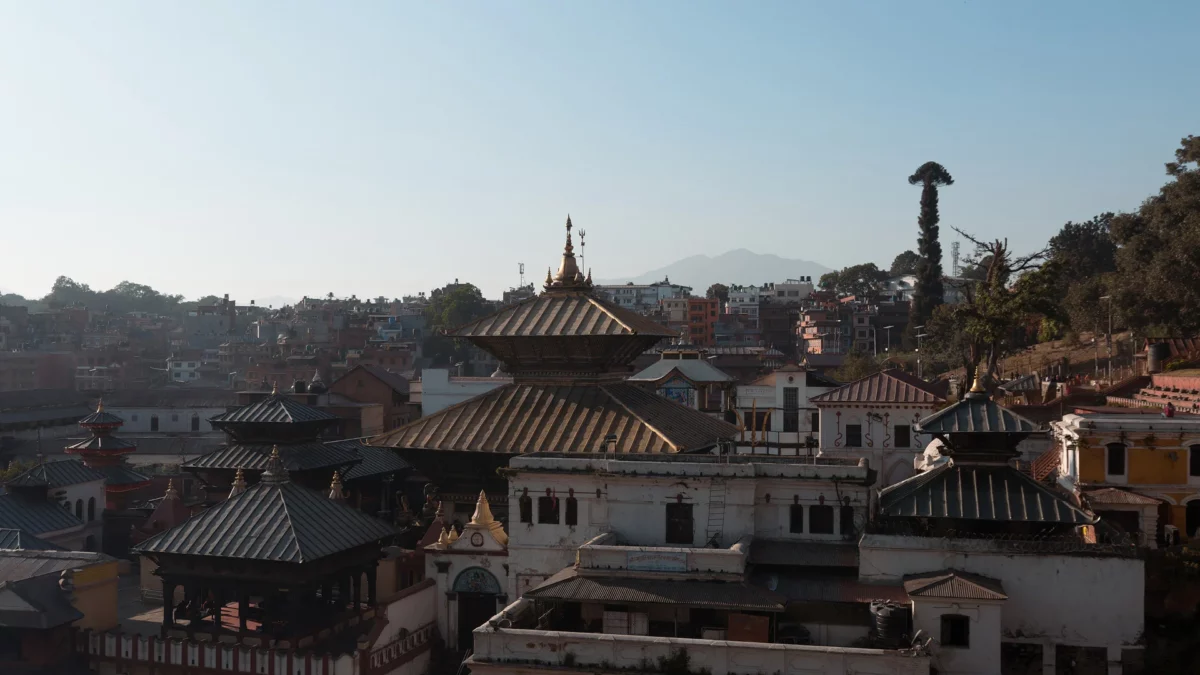 In 1692 CE, during the reign of King Bhupalendra Malla, the temple underwent important renovations and expansion, resulting in the magnificent structure that stands today.
During the devastating earthquake that struck Nepal in April 2015, the Shiva temple survived the 7.8 magnitude shockwave and remained intact, adding another layer of mysticism to the area.
The Shiva Lingam of Pashupatinath
This story passed through word of mouth, from generations of priests, farmers and worshipers, through this process certainly transformed. It's a story about Lord Shiva and Parvati and it goes as follows:
One day Lord Shiva and Goddess Parvati, went to visit the banks of the Bagmati river. Enchanted by the serenity, They decided to stay for a while and took the form of two deer. When the Gods and celestial sages realised that They were dwelling on Earth, they pleaded for Them to return to heaven. However, Lord Shiva refused! They pursued Him, and during the chase, He lost one of His antlers. It went missing and was slowly swallowed by the earth.

One day, a farmer observed that one of his cows was dripping milk at a specific spot. He saw this as a sign, and upon digging beneath his cow, there it was, Lord Shiva's antler. It is believed that the antler became the first Lingam to be venerated at Pashupatinath.
This is one of the many legend that surrounds the temple and this explains why the entire site around the river became so significant!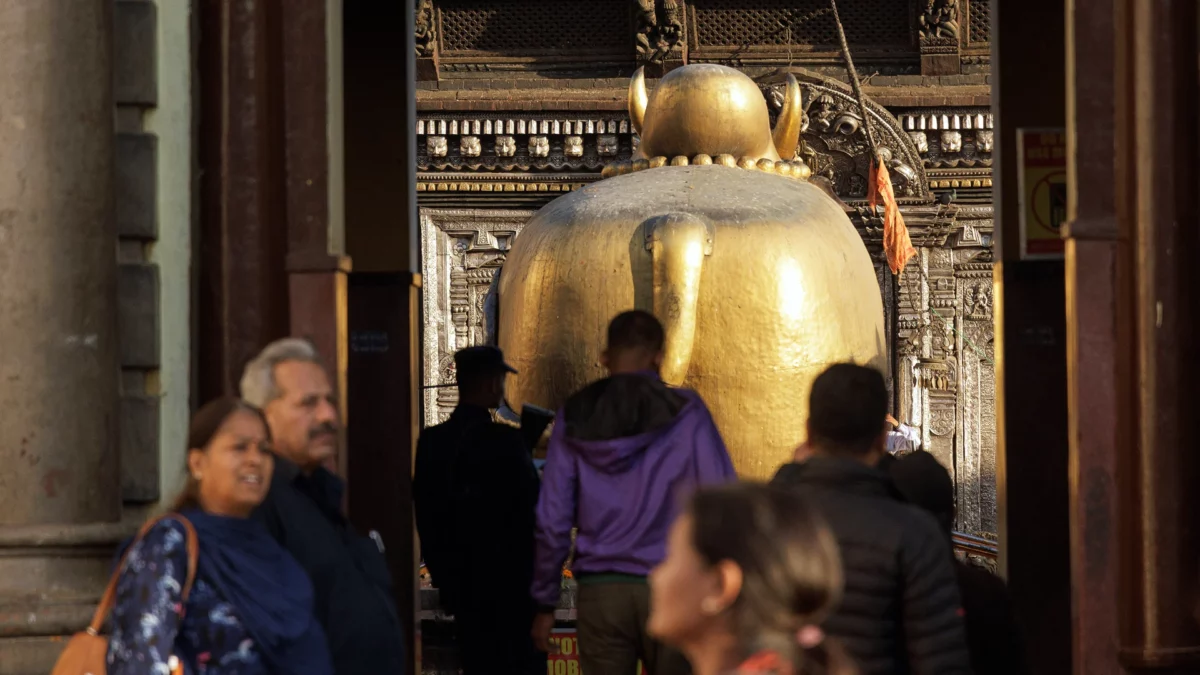 The sacred aura that permeates the temple is palpable; it exists in the blue smoke surrounding the river, in the vibrant clothes of the sadhus, amidst the cheeky monkeys attempting to steal your snacks, or in the cow resting in the mud.
The different parts of Pashupatinath
Shree Pashupatinath is the biggest Hindu temple in Nepal with an area of approximately 256 hectares. It is important to plan enough time to enjoy the different parts of the temple.
Arriving in Pashupatinath
Going to Pashupatinath is fairly easy. You can grab a taxi through the app Pathao (the local Uber), rent a motor bike or ask directions to hop on a local bus. If you avoid peak hours, you'll be there in no time! Instead of asking your driver to drop you at the entrance, ask them to drop you in the top of Pashupatinath road. Now enjoy the walk down the tiny street that leads to the temple. It will afford you a moment of transition, you will cross paths with locals buying offerings in the various shops, monkeys trying to tease you, and Sadhus offering blessings.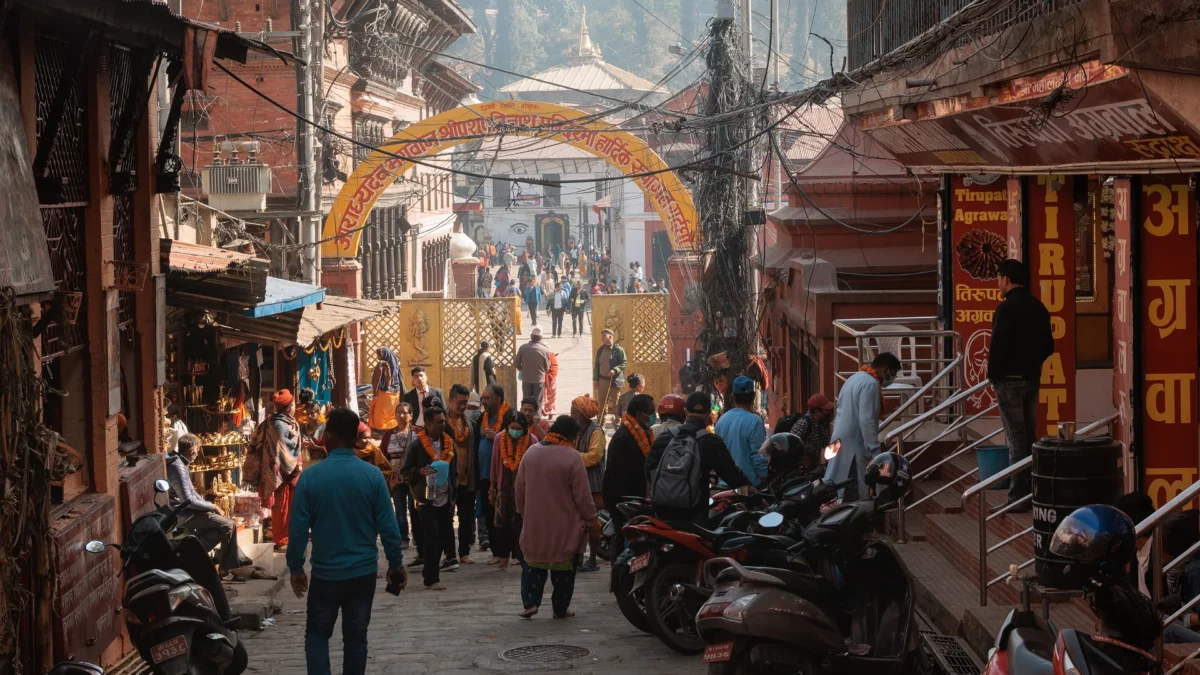 From there, the entrance comes into view and, should you wish, a knowledgeable guide is available to teach you about the different aspects of this hallowed site.
The Shiva Lingam and the main temple
The temple owes its importance to the golden Lingam residing at the heart of the central temple. It is worth noting that tourists are not allowed around the main temple and that only Hindus can enter its premises. While this can come as a disappointment, there is something beautiful about the will to protect its sacredness!
Nevertheless, it is possible to admire the two-story gold-roofed pagoda from different angles from the park that surrounds the Bagmati river.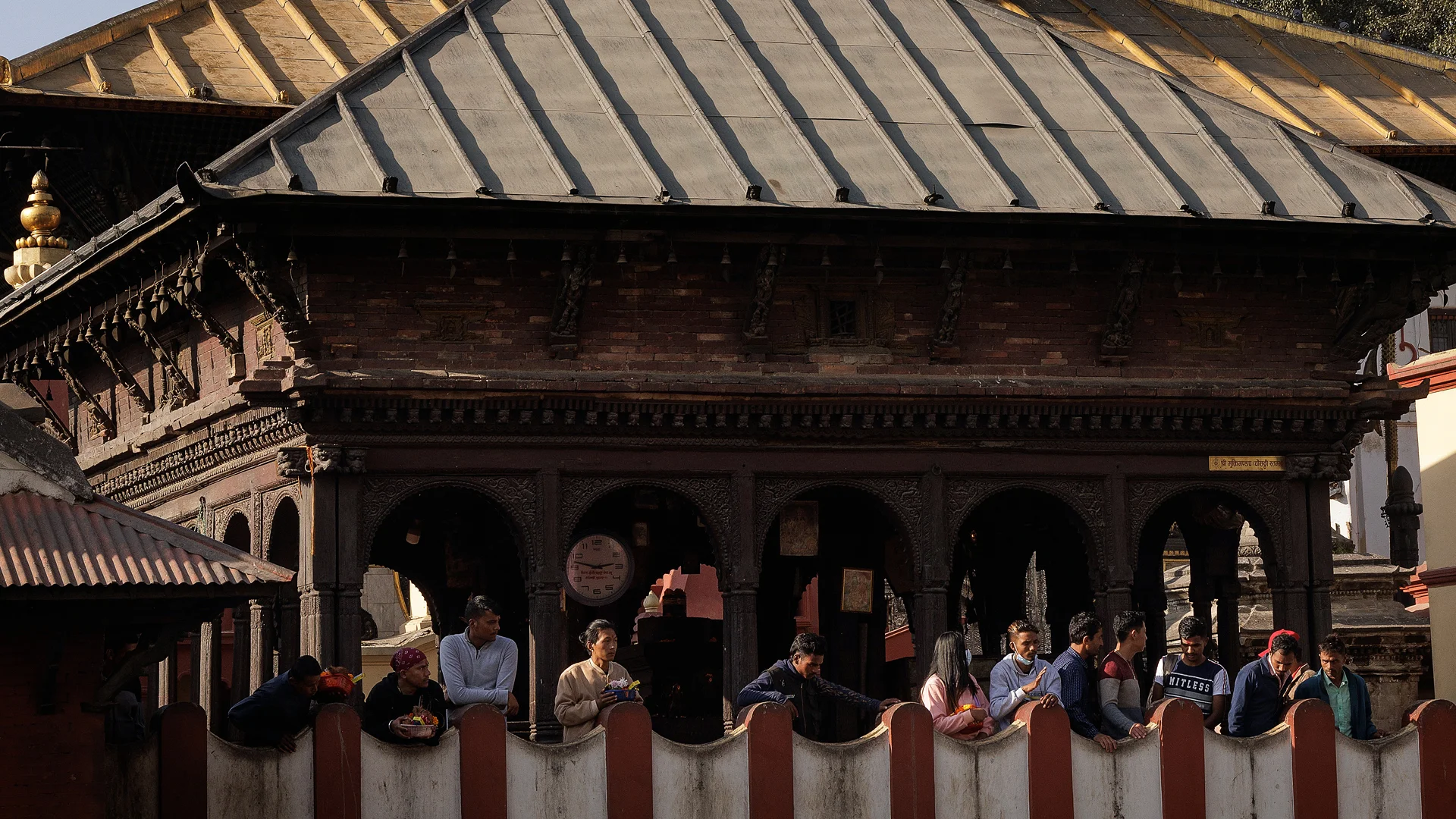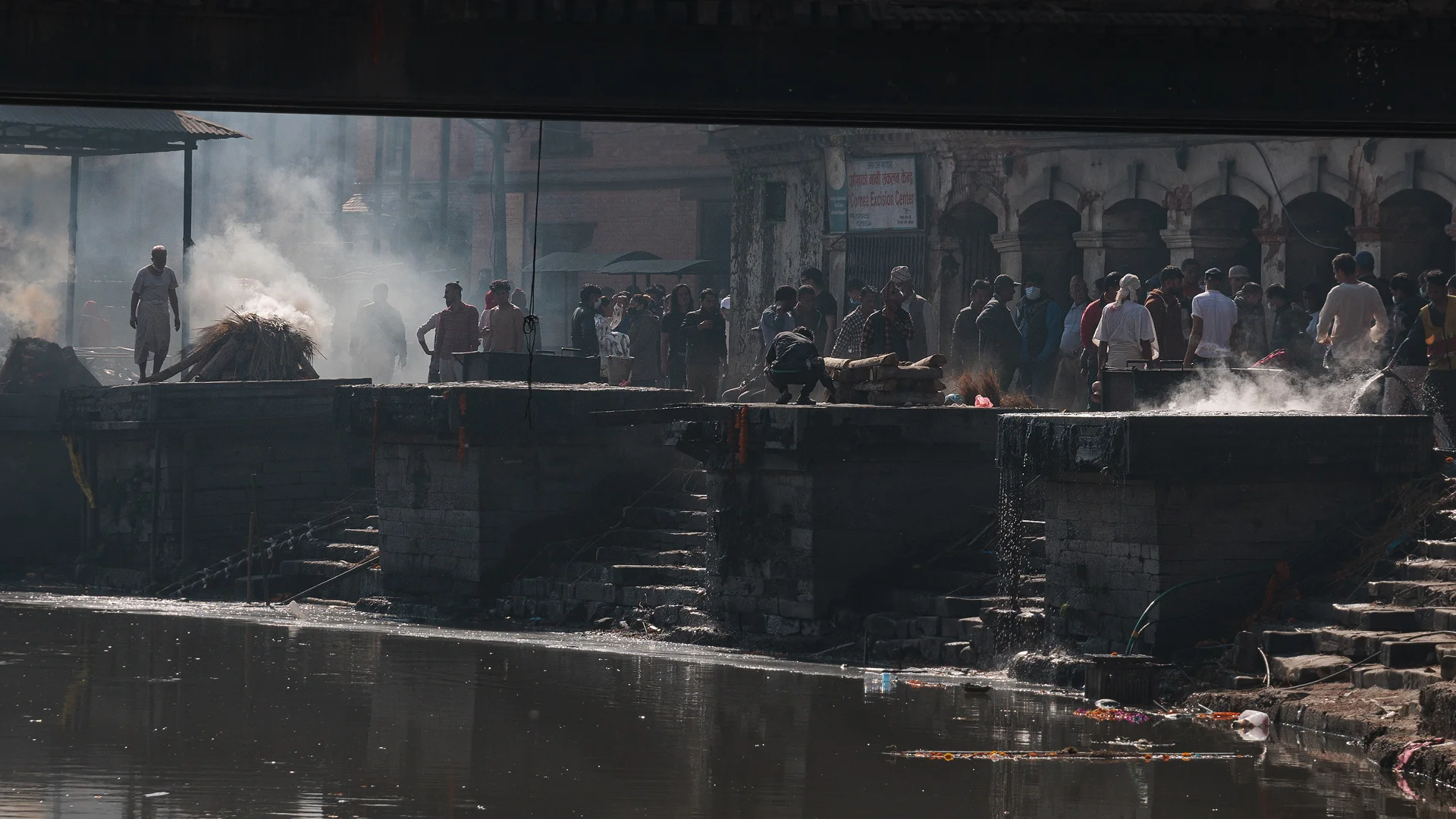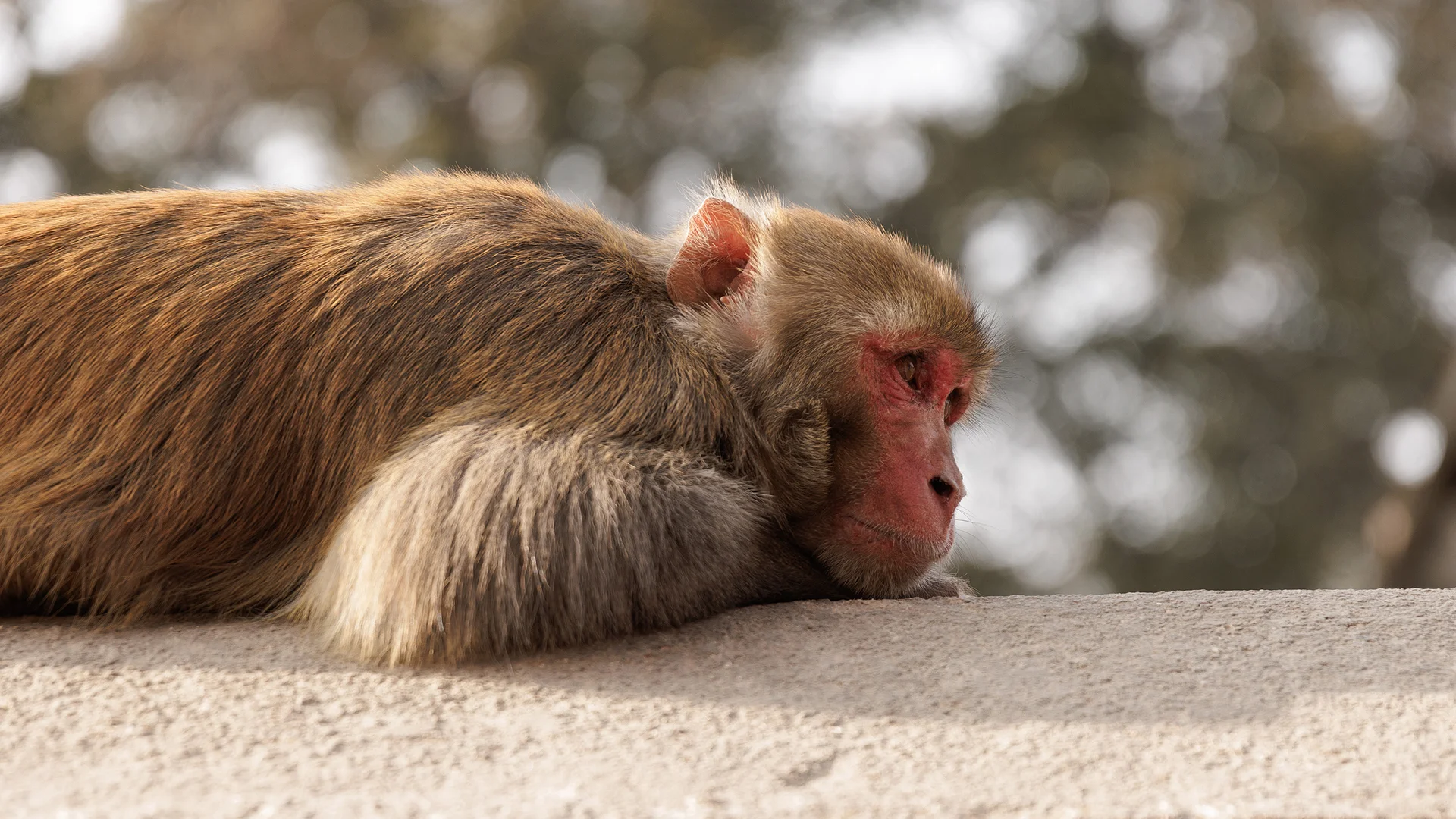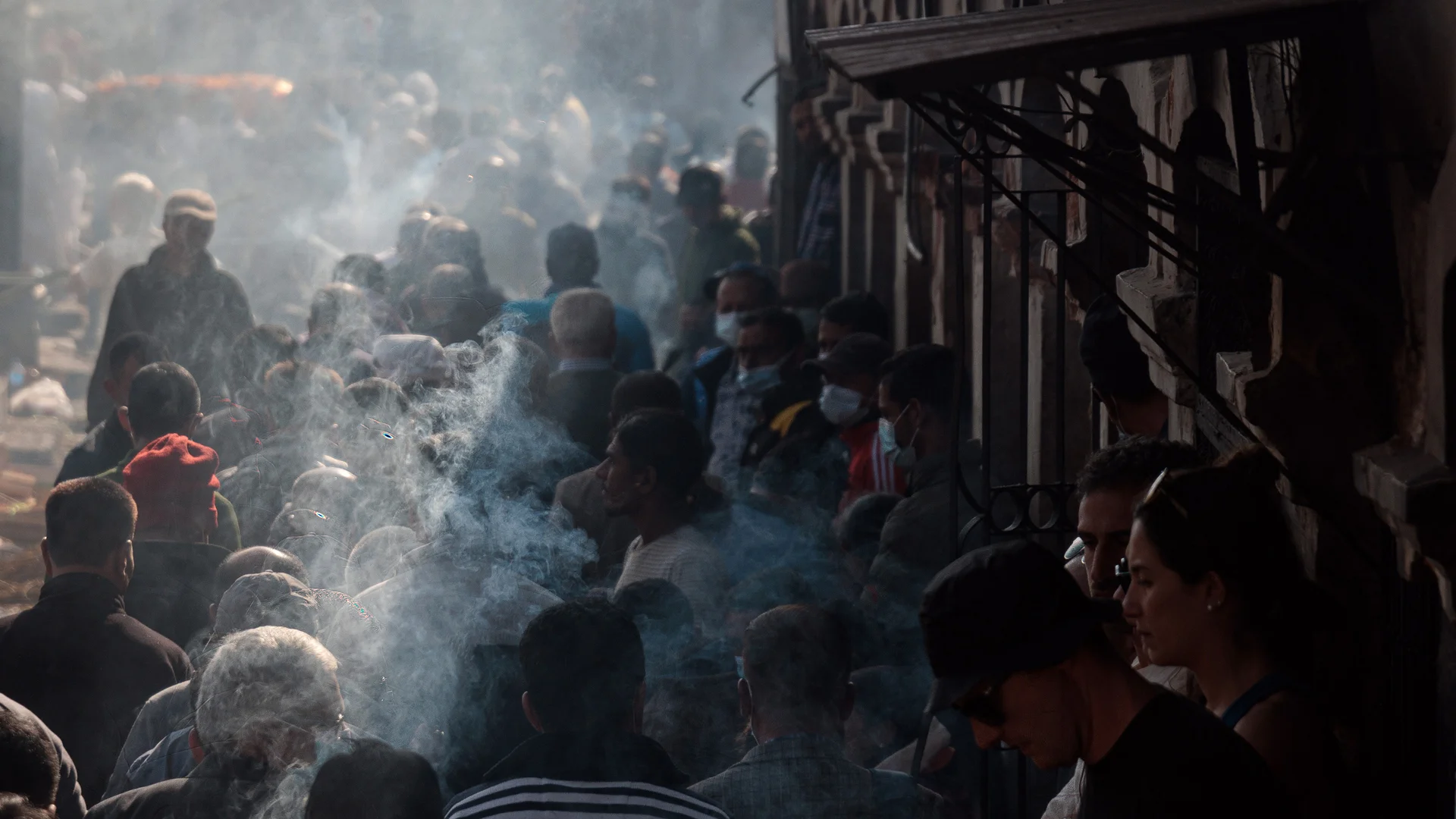 THT-Pashupatinath-Places-Images-7
THT-Pashupatinath-Places-Images-4
THT-Pashupatinath-Places-Images-5
THT-Pashupatinath-Places-Images-6
Walking in Pashupatinath
There are around 520 tiny shrines and mini-temples to explore, each adorned with intricate carvings, sculptures and exquisite detailing. Some of these sacred spaces also serve as resting places for Sadhus, allowing them to share stories and advice with both tourists and locals.
Indeed, many locals visit for worship, enlightenment, or to tend to their deceased. However, I've seen many people just taking a stroll in the park and relaxing with friends. The place teems with life, filled with teenagers laughing and snapping photos of each other. By all means talk with them, you'll learn a bit about this place through their eyes.
---
⚠️ Trigger warning: Please be advised that the following photos depict cremations within a sacred temple, some might contain nudity, dead bodies, burning bodies. While they aim to celebrate and broaden our understanding of human traditions, some readers may find them visually intense. If you are sensitive to these subjects we invite you to move forward with caution or to skip to another article!
---
Antyeshti rituals in the Shmashana
Like Varanasi in India, Pashupatinath is famous for its cremation ground or Shmashana (śmaśāna). This is due to its proximity with the sacred Bagmati River that holds a pivotal role in the purification of the departed, symbolising the journey towards salvation.
If you want to know more about the cremation rituals, I invite you to have a look at this article that dive deeper into my experience in the temple of the lord of all beings.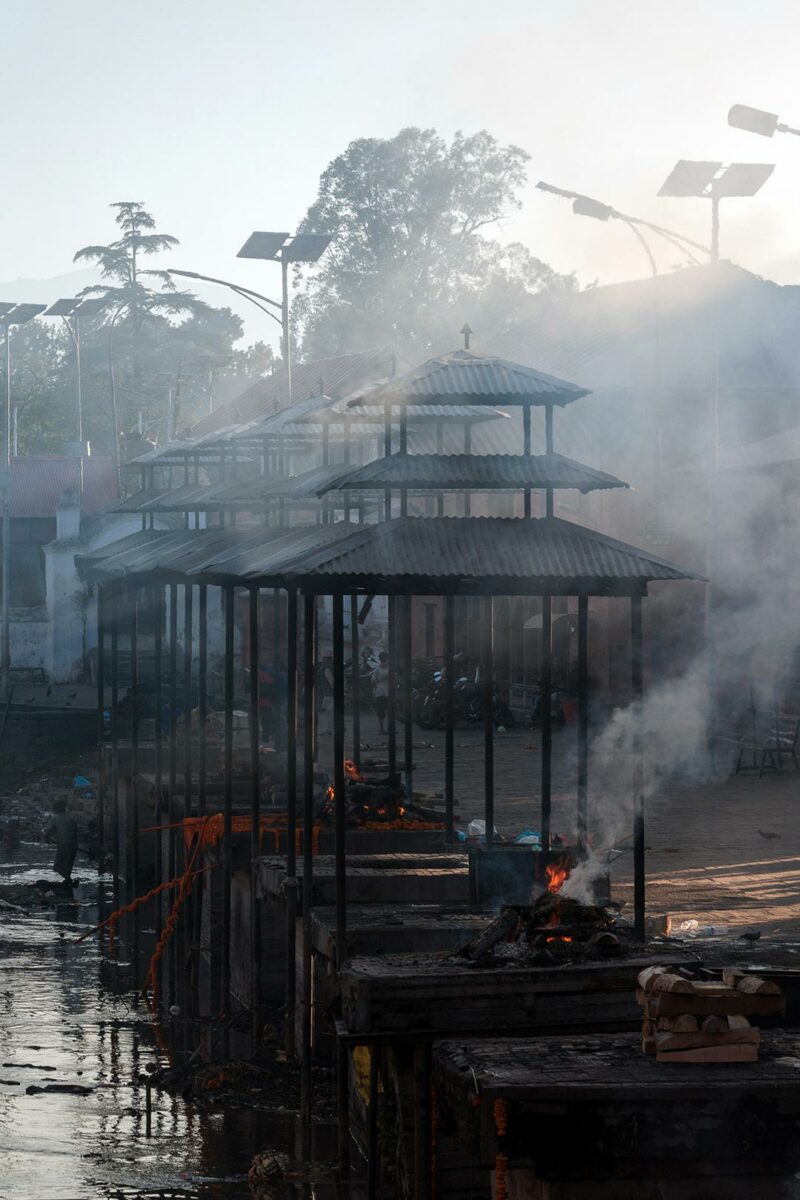 Should you visit Pashupatinath Temple?
The Shmashana at Pashupatinath Temple serves as a significant site where families bid farewell to their loved ones during the Antyeshti ceremony (literally the last sacrifice). Guided by the belief in the eternal nature of the soul and the pursuit of spiritual liberation.
Before my first visit I spoke with some other travellers: some told me they couldn't stay more than 30 minutes before feeling overwhelmed, while a few had no interest in visiting such a place. Some regarded the experience as a form of voyeurism, while a few felt a connection to something greater.
Are you ready to see a dead body?
It goes without saying that visiting a temple of this nature is not for everyone!
So the main question to answer before visiting the temple is: "Are you ready to see a dead body?"
If your answer is no: Shree Pashupatinath is probably not a place for you. This being said, not going would be missing out on an amazing learning experience.
If your answer is yes: or if you feel you might need some convincing before stepping in this temple, this is what you need to know and what you might learn!
Nothing here is sugar coated, the rituals won't be adjusted for your comfort. Life and Death are literally happening in front of your eyes. Aside from cell phones and modern clothes, Life seems to unfold the way it did 100, 500, 1000 years ago. It's rare, in our globalised era, to witness something of this nature. Should you choose to mindfully visit this UNESCO World Heritage monument, you will be offered an invaluable opportunity to learn about yourself!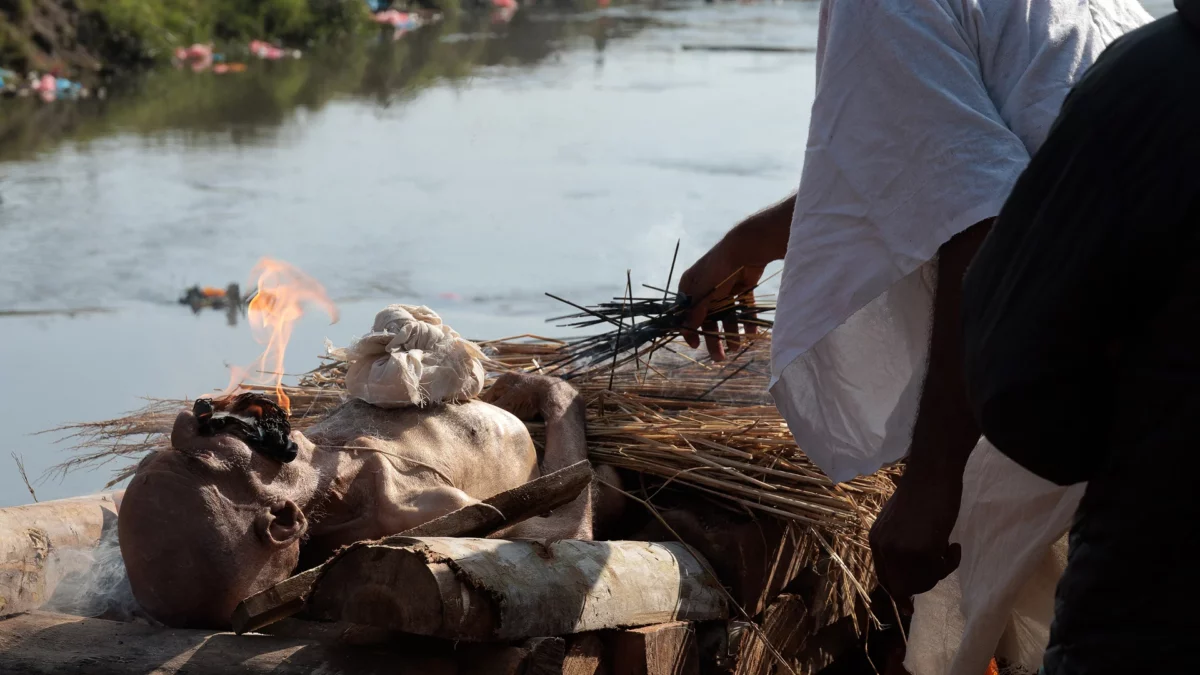 The one advice
So the only advice I'd offer is not to approach this place merely as a sightseeing attraction, but rather as a way to connect with something profound, something that we have learned to conceal in the western culture: our relationship to our own death. In the context of Hindu beliefs, people see the body not as Life but more as a vessel for Life, a force that enters the body upon birth and departs at death. The body is cared for one last time, as a way to ease the path of the soul towards its next life.
I realise that by subjecting myself to the impermanence of others I was reconnecting to my own and by doing so I was reconnecting to humanity. This is all I wish for you to find there!
A word about photography around the cremating ground
I approached photography in this place with a blend of caution and increasing confidence. Initially, I sat for a while on the other side of the river, observing and absorbing the atmosphere, trying to understand the culture and the people around me, both tourists and locals. I paid close attention to their behaviour.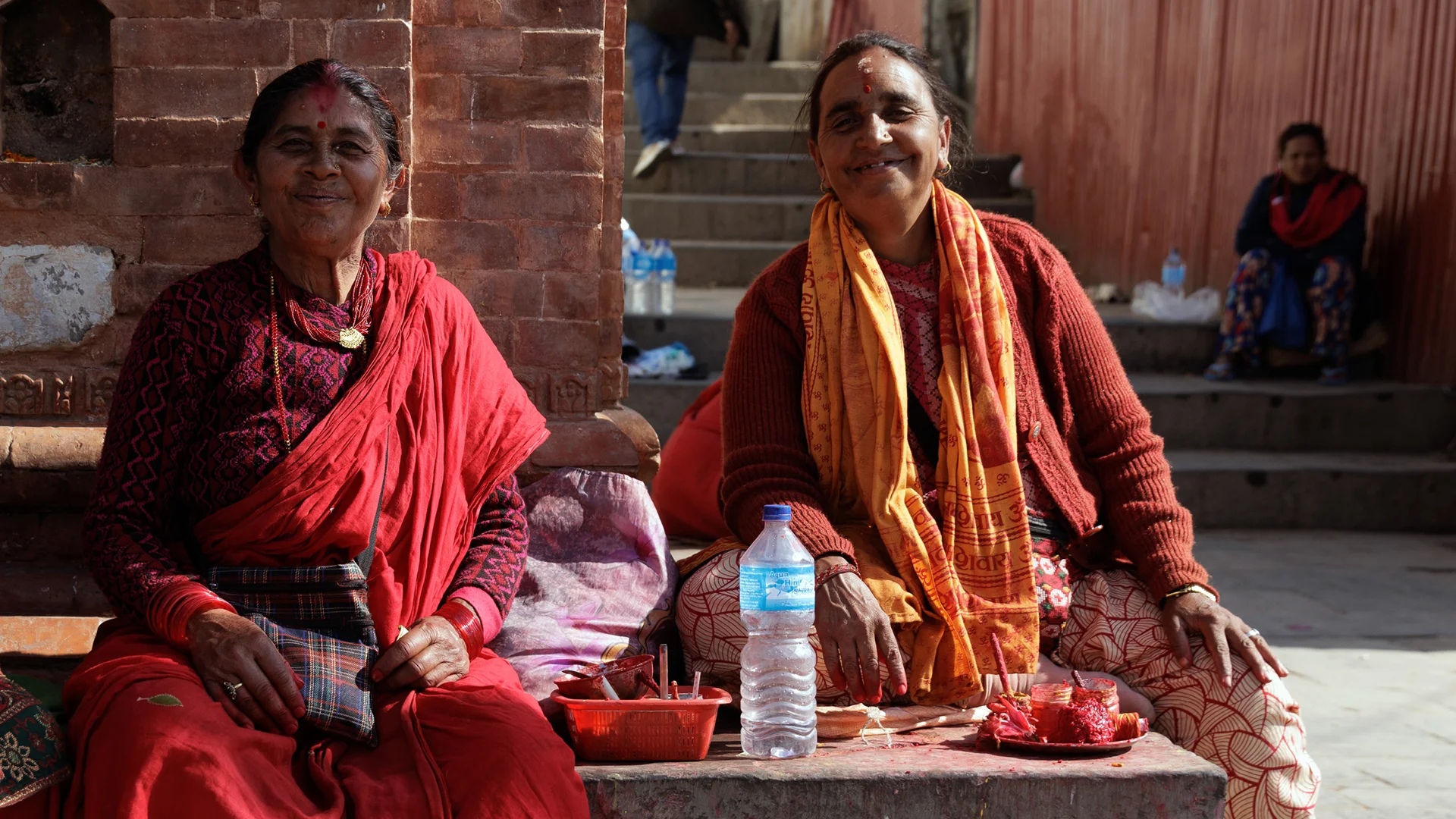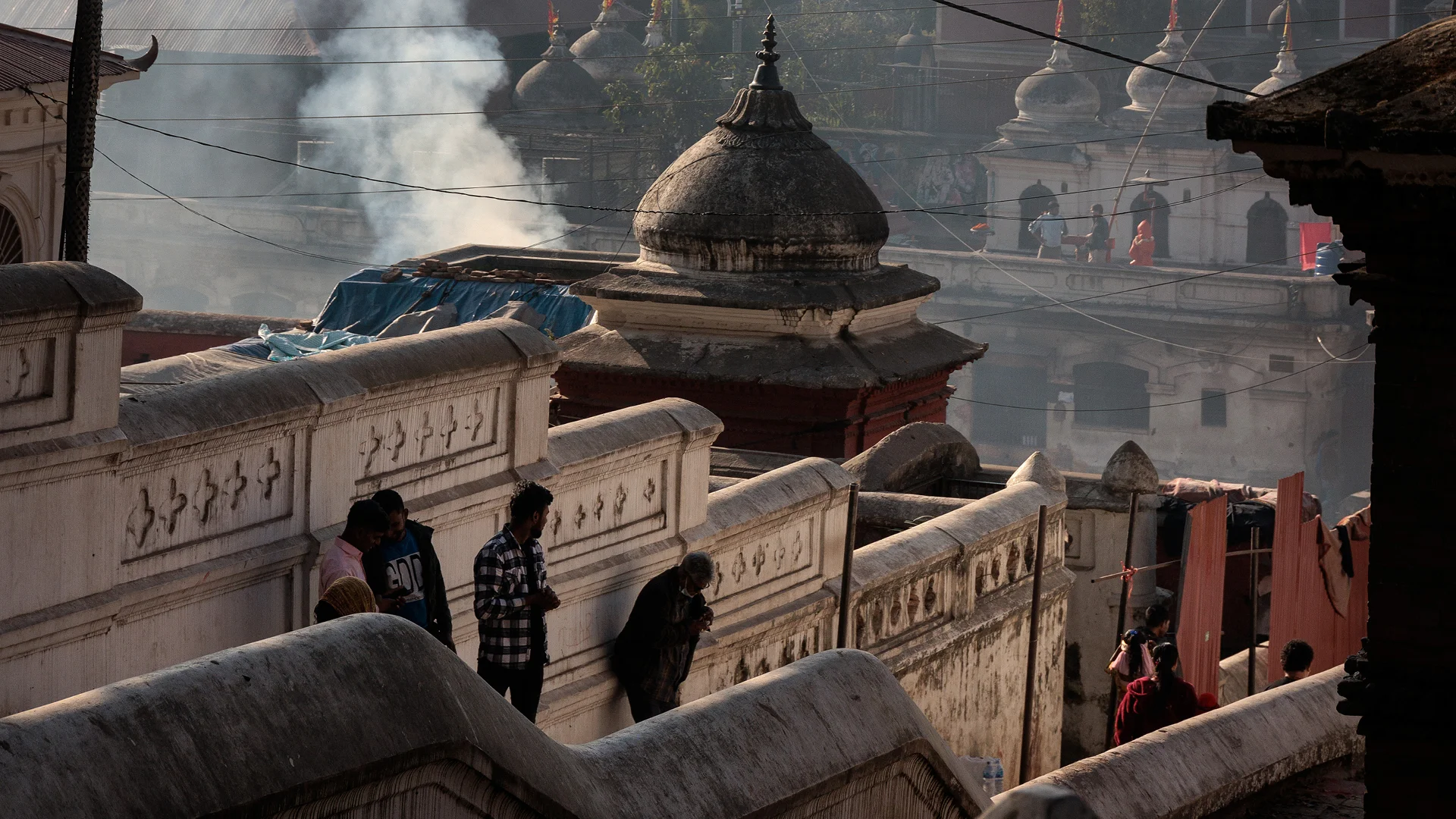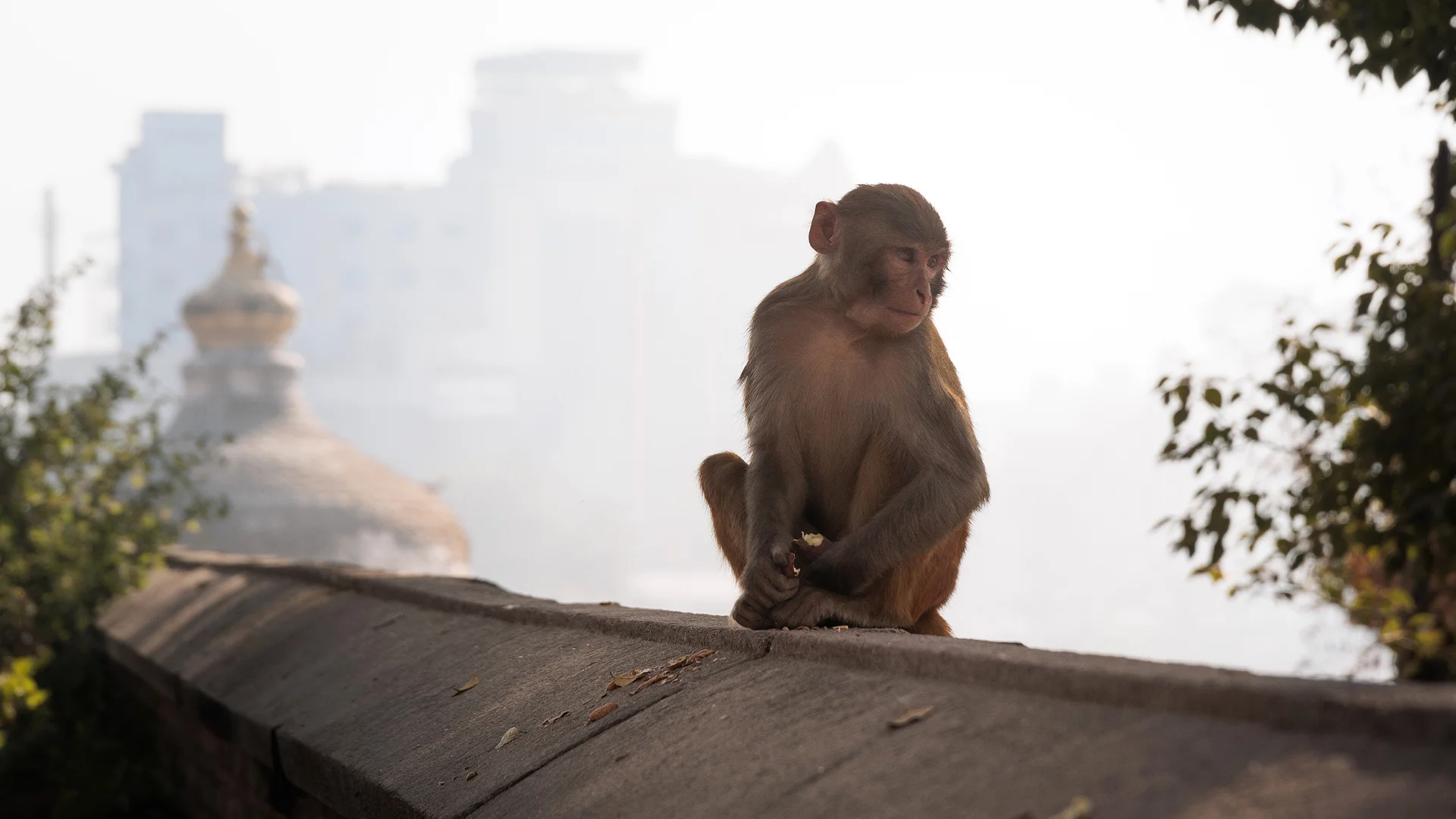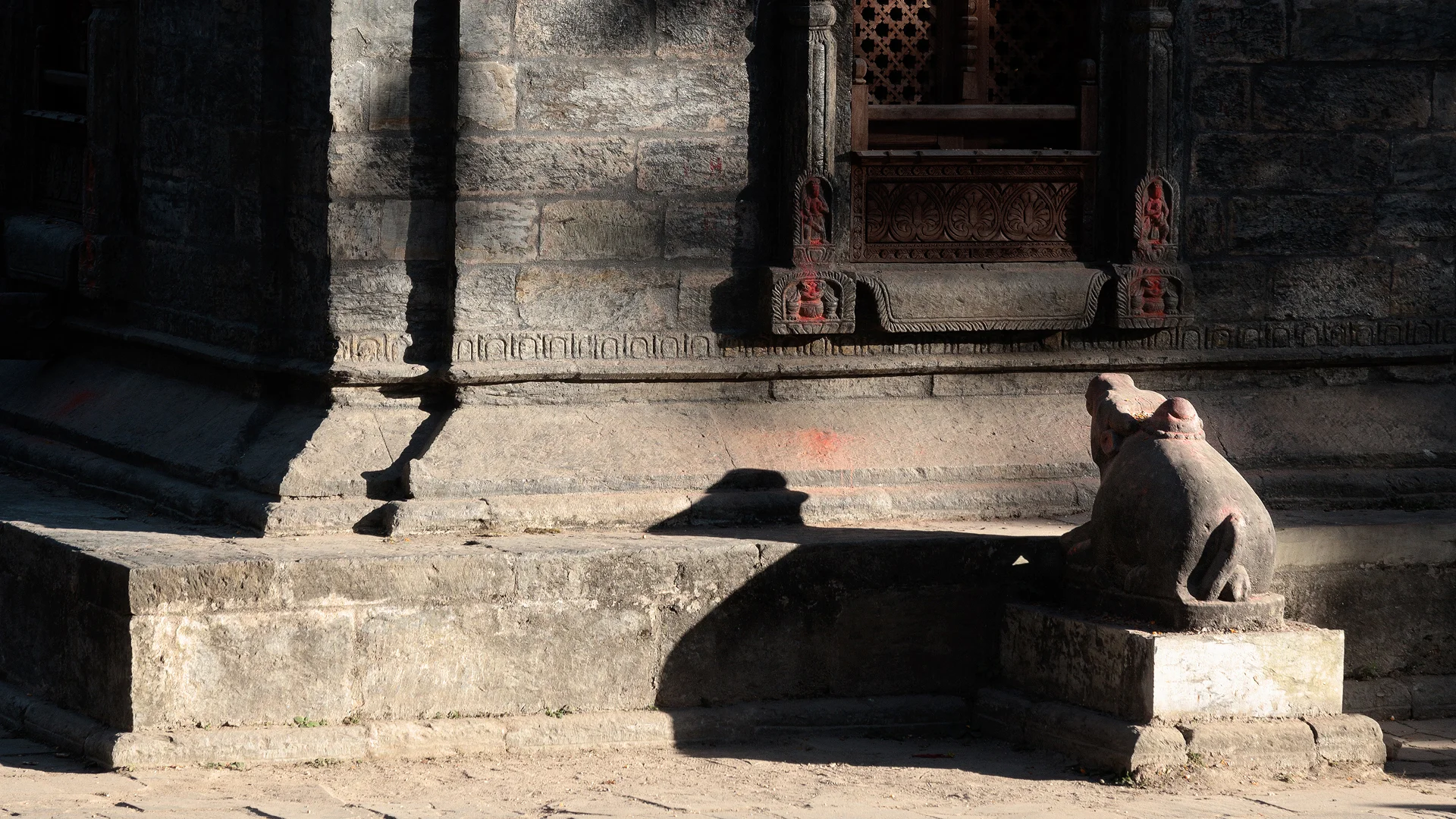 THT-Pashupatinath-Places-Images-12
THT-Pashupatinath-Places-Images-13
THT-Pashupatinath-Places-Images-14
THT-Pashupatinath-Places-Images-15
Gradually, I began taking photos from a distance, paying attention to the reactions of those nearby. Eventually, I felt welcomed to move closer. As a rule, I never positioned myself between a body and its family. I talked briefly with some members of the procession. I realised that when approached respectfully, people appreciated the genuine interest I displayed in understanding their customs. It was logical for me to find my own etiquette, and to always check that by widening my comfort zone I was not pushing the boundaries of the one of others. I encourage you to do the same!
That being said, if you decide to take photos, remember that you are capturing real people in the midst of saying their last goodbye to a loved one. Ask yourself why it is important for you to document this moment. If you still feel compelled to do so, take the necessary precautions to avoid intruding on rituals, maintain a respectful distance, and cease your photography if there's even the slightest indication that it may disturb anyone.
… to conclude
Shree Pashupatinath is better described as an experience than a mere location. Witnessing cremation and Antyeshti rituals serves as a stark reminder of our inevitable fate. This realisation, like an invisible tattoo on our soul, imparts the understanding that emotions such as anger, sadness, greed, desire, joy, love, and happiness will all eventually cease. Thus, it's crucial that we consciously choose which of these we wish to cultivate in our lives.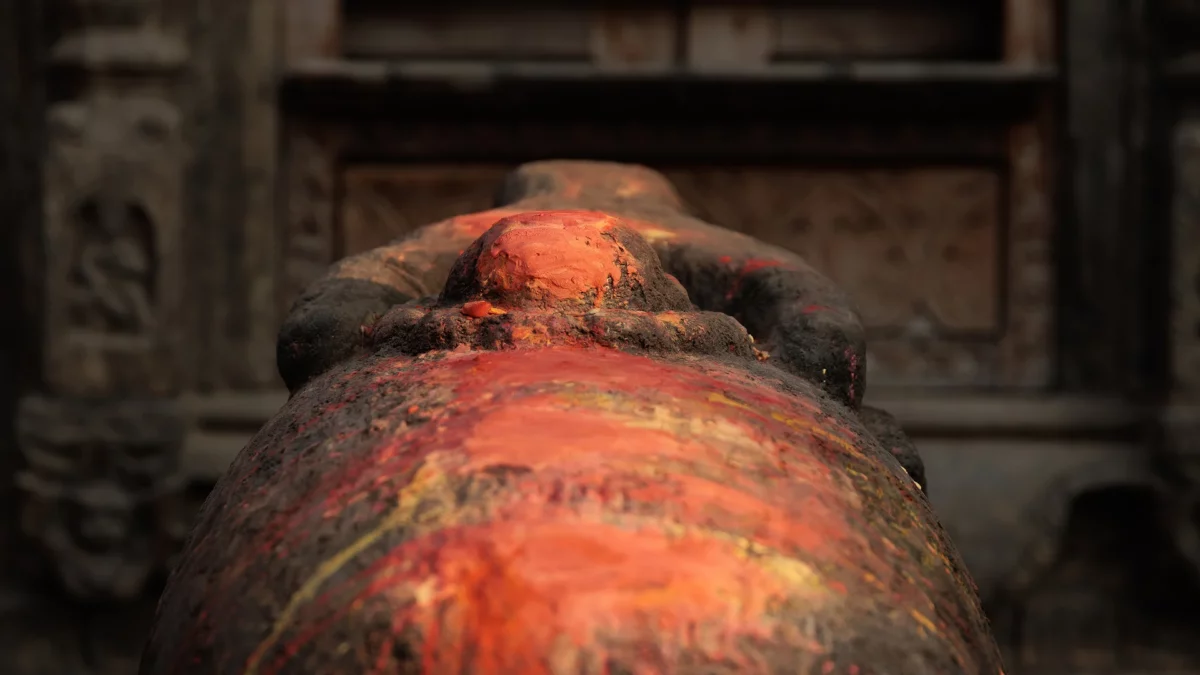 Pashupatinath, as you can guess by now, is a must-visit for me! I recommend setting aside enough time to mindfully explore this site. If you're part of a group, allow yourself the freedom to lose them for a while, set a time to meet back and look around at your own pace, letting your thoughts meander freely.
Set aside preconceived notions about humanity. Sit down like it's your first day of school. You just entered the school of Life.
In case you missed it earlier, here you can find the other article: meet the Sadhus, the holy men, and delve deeper into the death rituals Pashupatinath.
---
If you enjoy this article please pin it!